Comparison: Galaxy S3 LTE (4G) Vs 3G: How Fast Is LTE Really? (Video)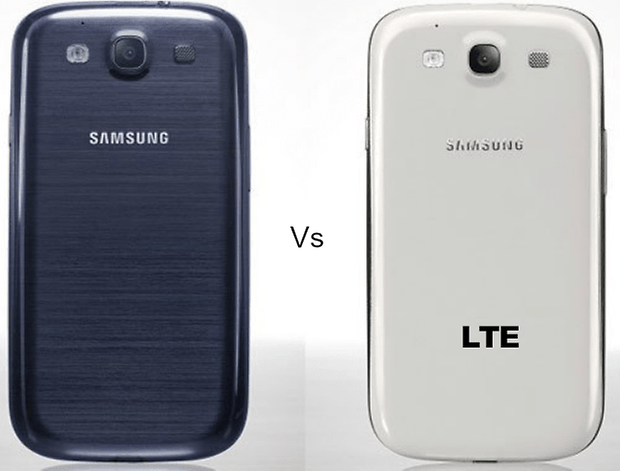 So you've heard it before a million times: LTE (aka 4G) is freakin fast. You see TV commercials with speeding airplanes and bullets flying in LTE commercials, and with all the hype about its super speed, not everyone has had hands on experience with it. Samsung sent us a Galaxy S3 today with LTE, and as it was my first time ever using an 4G device (it's pretty new here in Germany), I was pretty excited to see just how fast it was when compared to a Galaxy S3 that wasn't LTE enabled. So just how fast is LTE? Who really comes out on top in the LTE-vs-3g battle, and by how much? Let me show you!
First off, a few things worth mentioned before going into this short video comparing 3G and LTE. LTE is a relatively new service in Berlin, and after running multiple tests, it was hard getting consistent results. At times it was REALLY fast... I mean like...WIFI fast. At other times, it was barely faster than 3G for loading pages and streaming. In the part of the video where we compared streaming a Youtube video, it's fair to make note that the LTE Galaxy S3 immediately loaded HD video, while the 3G version automatically defaults to a lower resolution (which explains why the picture was smaller..this didn't dawn on us until after we finished the vid). While pages loaded pretty fast on 3G, the LTE Galaxy S3 loaded all photos on the page a lot faster, and I really had to watch the video a few times (as you don't always notice how quickly ALL content on the site notices until you have a second look) to notice how much quicker complete pages with images loaded on the LTE device vs the 3G device. It is actually a pretty noticeable difference that I didn't immediately notice the first time around.
As I said before, it will also depend on LTE coverage in your area. When we tested LTE in Dusseldorf (another German city a few hours from here), we got WAY higher speeds, but we didn't manage to reach those same speeds in Berlin. It will also depend on if you are inside a building or outside, and as LTE is relatively new here, keep in mind that the results we had in this short video may not be the same that you will achieve when trying it out on your device (as our scores jumped up and down alot as well after multiple tests).
Here are the Speedtest.net results for both phones (LTE on the left, 3G on the right):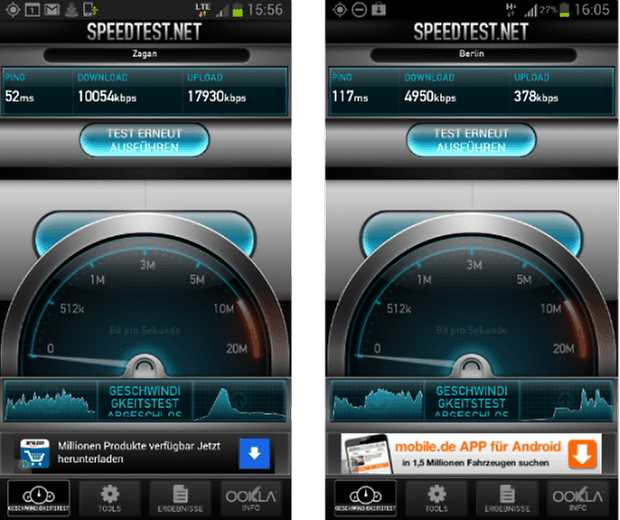 As you can see from the results from Speedtest.net, the LTE Galaxy S3 was the clear winner here.
But for something like LTE vs 3G, seeing the results in real time is a lot more practical than writing about them. So here's a short hands on video of a 3G Galaxy S3 vs an LTE Galaxy S3 (external link here):
Another thing you'll want to consider is the cost. LTE plans cost considerably more (here in Berlin anyway) than 3G, so you will need to factor in if it's worth the extra cost, and if you actually need/have use for such speeds.
What do you guys think? Big difference? Worth the extra money?
Let me know what you think in the comments below!
Picture credits: 2.bp.blogspot.com (edited by myself) and geekswipe.net