Samsung Announces The Galaxy S3 Mini. Another Hit For Samsung?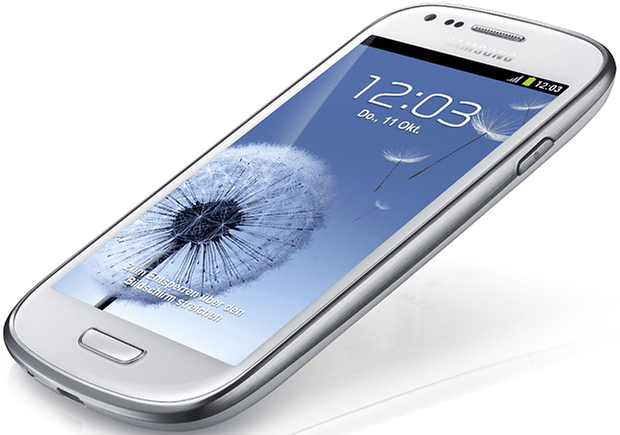 Samsung made good on its word today, and has officially unveiled the Galaxy S3 Mini. The 4 inch device was just announced at an event in Germany, and although it's not the quad core packing "mini" beast that many were hoping for, it's certainly a powerful device. That being said, I'm not 100% convinced that Samsung got the pricing right on this one...
First, the specs:
4 inch WVGA Super Amoled Display
Dual core 1Ghz processor
Android Jelly Bean out of the box with Touchwiz
5MP back camera with VGA front facing cam
NFC
FM Radio
8 and 16GB models available
Expandable memory of up to 32GB (microSD)
1500 mAh battery
Here are some official press photos of the Galaxy S3 Mini:


The reason I mentioned the pricing is due to the fact that the Galaxy S3 is currently sold by Amazon Germany for 476 Euros. So for 76 Euros more, you get the quad core chip, the bigger display, a bigger battery, and a better camera. I was hoping that Samsung would place this device in the 299 - 349.99 price range, but hey..... that's just my opinion.
The device is certainly powerful enough, and even runs Android 4.1 out of the box, which wasn't the case with the S3 (as it wasn't even out yet when JB was released). A 4 inch display is the perfect size to get in the heads of those consumers that want an iPhone sized phone with some power, and I can imagine lots of interest in this device from those that liked the S3, but who didn't like the size of it and the Note 2.
Here are some comparison photos of the Galaxy S3 Mini and our Galaxy S3 side by side: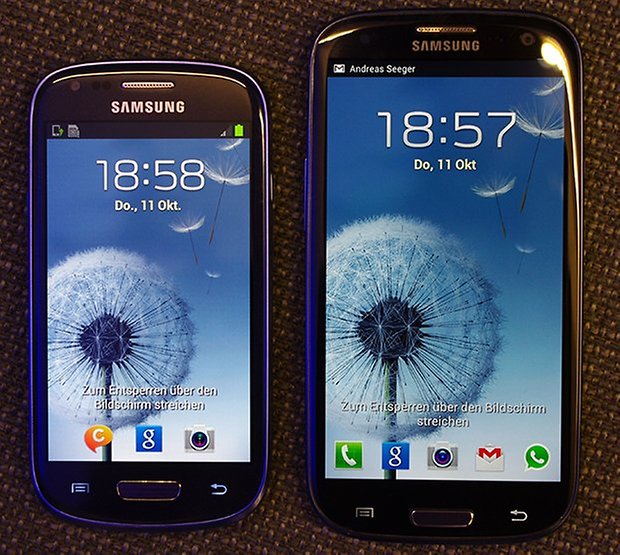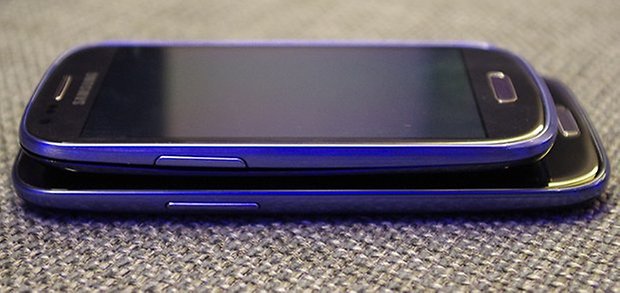 The device is expected to be available in Germany in November. No word yet on US pricing or release date, but I imagine it will come very soon.
What do you guys think of the Galaxy S3 Mini? Did the hardware disappoint? Did the price disappoint? Or is this another winner for Samsung?
Let me know what you think in the comments below!