Galaxy S3 Sales Will Proceed Despite Apple Injunction, Samsung Says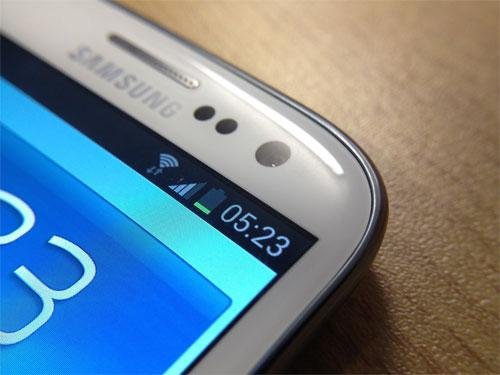 Another day, another credulous Apple lawsuit against Android. This time, the Californian tech bohemith wants to completely ban the import of the Galaxy S3 (good luck with that!). Apple claims the phone infringes two out of the four patents Apple has gone after the Galaxy Nexus for: universal search and smart links (the hyperlinks on phone numbers that send users to their dialer). Instead of...you know... INNOVATING, Apple is reviewing the two other patents in their suit to see if the Galaxy S3 violates them as well (including slide to unlock and keyboard suggestions).
Samsung's entirely reasonable opposition reads, "This should not be done on two days' notice, without due process, and with no factual record whatsoever" and that "Adding a new product to this motion would significantly change the analysis of all four preliminary injunction factors." Sing it, girl! Today, Samsung shrugged off the lawsuit and re-assured customers that the launch and sales of the Galaxy S3 "will proceed as planned."
In an e-mailed statement to CNET, an Apple spokesperson wrote "It's no coincidence that Samsung's latest products look a lot like the iPhone and iPad, from the shape of the hardware to the user interface and even the packaging, This kind of blatant copying is wrong, and we need to protect Apple's intellectual property when companies steal our ideas."
Someone needs to e-mail this person back and ask to name, exactly, one thing about the design of the Galaxy S3 that might lead folks to confuse it for an iPhone. Besides, you know, the fact that they're both PHONES.
Again, Apple is essentially saying, "we're not going to put up a good competition, we're just going to sue you instead." It's a sad tactic, and distracts from the real innovations happening in Cupertino, California and Seoul, South Korea.
This is just getting pathetic.