Galaxy S3 vs. iPhone 5: Which Do You Think Has the Best Camera?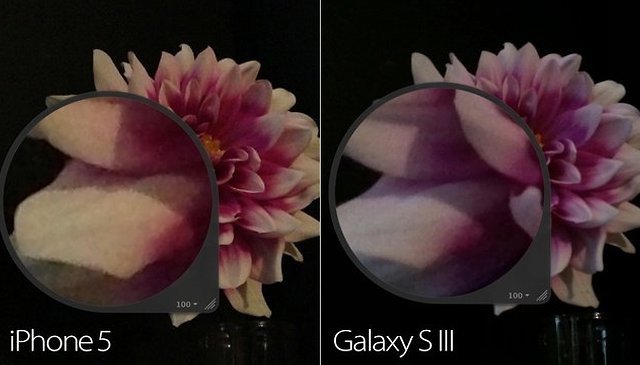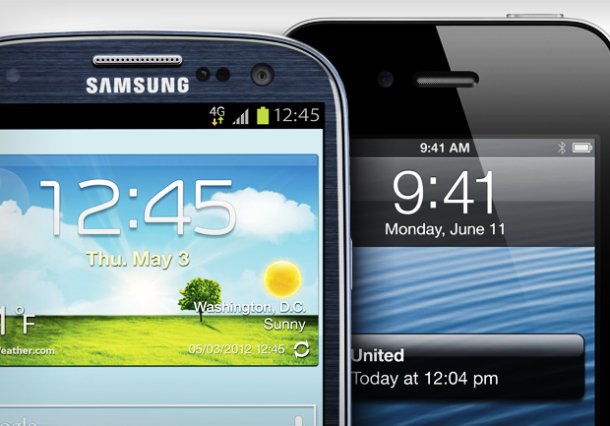 When it comes to buying a new phone, the camera is key. After all, as the cliche goes, the best camera is the one with you. So you better believe Apple wanted the iPhone 5 to have the best camera on the market. The results of their hard work, however, will probably be disappointing to Apple fans. Looks like the newest iPhone doesn't have the best camera on the market. In fact, in low-light situations, it doesn't even come close to its competitors.
Gizmodo has just published a series of camera tests between the iPhone 5 and its closest competitiors, including the Samsung Galaxy S3, HTC One X, Nokia 808 PureView and a Canon S100 point-and-shoot (just for fun) and the results are...interesting! It looks like the Galaxy S3 actually beats the iPhone 5 when it comes to accurate color reproduction in low-light settings, while Samsung's model ties with the iPhone 5 in broad daylight. The Galaxy S3's results are impressive for a phone that a) was released in May and b) didn't announce its camera with nearly as much fanfare as Apple's latest iPhone did.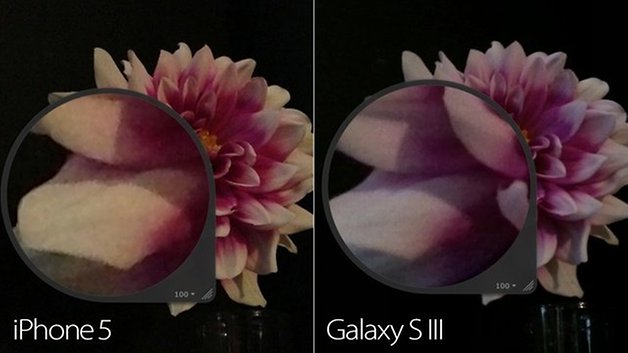 The results also seem to confirm a hunch we had about the iPhone 5 – that it's primarily playing catch-up to Android phones. As you can see in the images above, the Galaxy S3's low-light photo of a flower looks truly white where it's supposed to look white and truly purple where it's supposed to look purple, while the iPhone 5's image is a yellowed, noisy mess.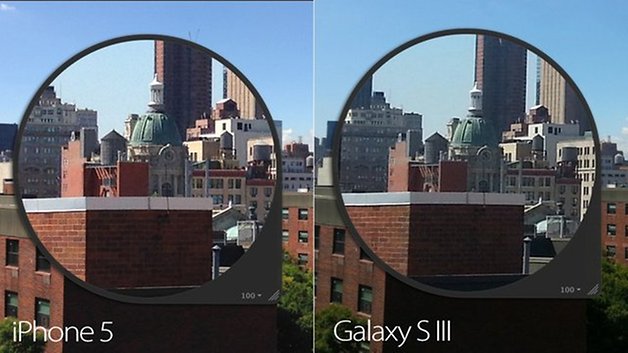 In daylight situations, the winner is a bit harder to surmise. Both the iPhone 5 and the Galaxy S3 take gorgeously-detailed, accurate photos that take advantage of all the light out there.
Of course, we'll be seeing even more detailed comparisons between these two models in the coming days, so we can't really say which smartphone's camera is comprehensively better. But from what we've seen so far, the Galaxy S3 doesn't just hold its own, it actually beats Apple. And, to make matters worse, Apple had specifically said the iPhone 5 was going to be better at capturing photos in low-light settings. If they can't even make good on that claim, who knows how many other features will end up lacking.
(Top photo: CNET.com, body photos: Gizmodo.com)