Galaxy S3 Wins Against iPhone 5 in Blender Test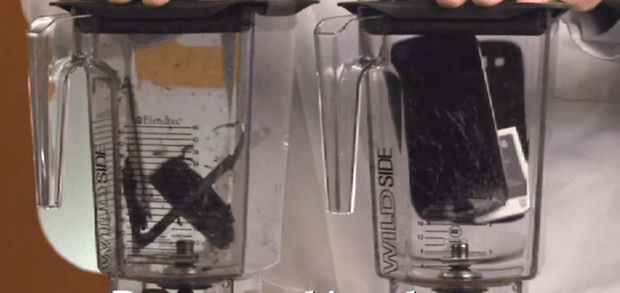 Alright, alright. Let's end this iPhone vs. Android debate once and for all. Forget about which one's the fastest or best looking, we all know there's only one way to win this battle: seeing which of the best-selling models can last the longest in a high-speed blender. Yes, that's right, it's blender test time.
Blendtech, among the stranger tech stunt enthusiast channels, has been pulverizing fancy electronics in blenders for longer than is sane. Yesterday, they placed these two models in a blender and you can watch what happened below:
It appears that the plastic casing of the Galaxy S3 was able to withstand the spinning steel blades longer than the iPhone 5. I have to say I'm a bit surprised, given that plastic is not the material you'd expect to win against aluminum.
That said, both phones were eventually pulverized into black dust by the time the demonstration was over, proving absolutely nothing except that the Internet is a strange, strange place.