Galaxy S4 Active spotted in the wild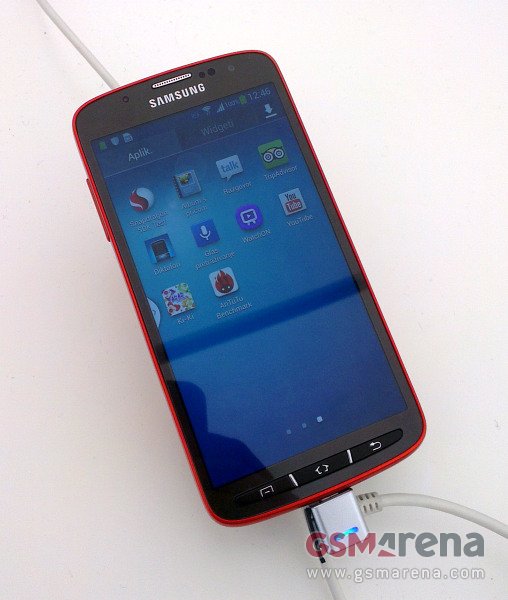 While details are still fuzzy in regards to some specifics, such as battery life, price, and when it will be available, the screenshots speak for themselves in some regard. Known specifics are that the Active will most likely be running the same processor as it's S4 counterpart with a 1.9 GHz processor with an Andreno 320 CPU (running a Snapdragon 600 chipset) . As GSMArena notes, however, the pixel density of the phone is reported to be 480ppi, so that means that the display may be actually a bit smaller than the S4. Information as to whether the screen would be super AMOLED is still unavailable, however.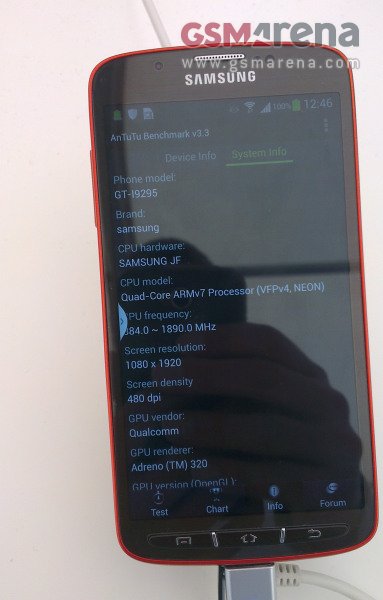 In regards to the camera, it looks like rugged also means a small downgrade, having an 8MP rear camera, a little bit of a reduction from the 13MP camera sensor on the Galaxy S4.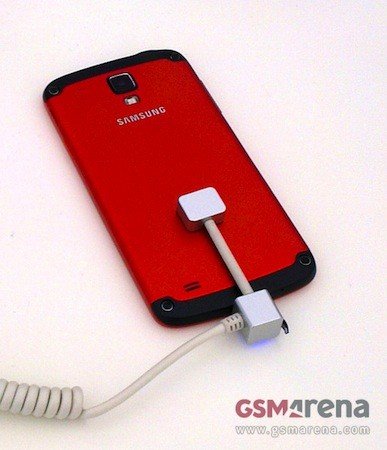 Otherwise, with a metal backing and three hardware buttons, it does look to be up to the test against the elements….to a certain extent. While it won't go for a swim with you, it will definitely be a more rugged smartphone for the more active user.
As someone who automatically puts his new smartphone into a rugged case in order to protect from dust and water, this seems like a no-brainer in terms of design. What do you think about the possible Galaxy S4 Active?