Galaxy S4 and Galaxy Note 2 get the wireless charging treatment The market for wireless charging has been around for some time, but despite being an innovative way to charge your device, the technology is still not widely used. The company Zens is looking to change that. Zens builds chargers for smartphones that are QI compataible or that can be fitted with external packs/cases that allow them to use the technology. With their latest press release, they've announced that they've developed a wireless charging accessory for the Galaxy S4 and the Galaxy Note 2: a battery cover and a pair of flip cases.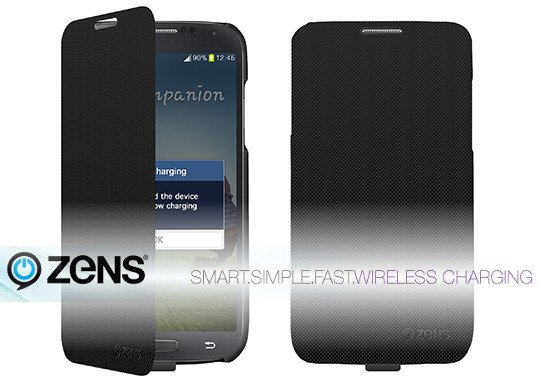 Zens, who has made accesories for the Galaxy S3 and iPhone 5, has introduced a flip case and also a battery cover for the Galaxy S4 which allows for wireless charging in addition with a charge station. For the Galaxy Note 2, only the flip case is available at the moment.
The battery cover for the S4 is priced at 30 euroes, and when bundled with the charging station goes for around 70 euros, one of the more affordable bundles out there when it comes to wireless charging. The flip cases for the S4 and Galaxy Note 2 will cost around 40 euros each. Both types of cases come in the colours to match the device: black and white.
For more information, check out Zens own website here.