Samsung Galaxy S4 Explodes In Hong Kong, Apartment Burns Down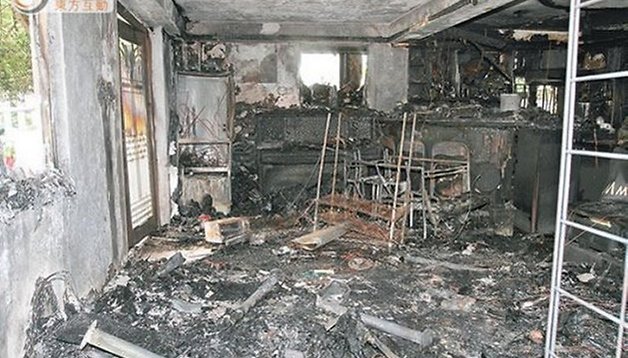 It seems that owning a Samsung Galaxy S4 could be a potentially hazardous thing to have, as we hear of a Hong Kong resident who is known as Mr. Du, play a game of "Love Machine" on his Samsung Galaxy S4 when the device exploded without any prior warning. Mr. Du threw the exploded Galaxy S4 onto the couch as part of a reflex action, which in turn set the couch on fire before the hungry flames became uncontrollable and razed his entire apartment, consuming his Mercedes Benz, too.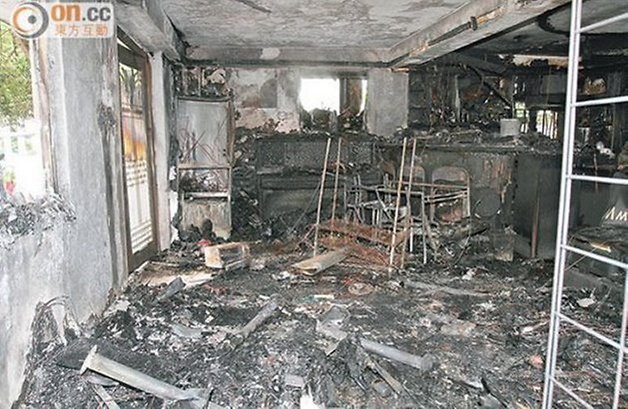 Thankfully, Mr. Du and his wife managed to escape from their apartment with minor injuries, managing to save their pet dogs along the way. Firefighters took approximately half an hour or so to put out the fire. Just in case you were wondering whether a non-genuine accessory was used, Mr. Du maintains that his Galaxy S4 had a genuine Samsung battery pack underneath the hood, and he always used the original Samsung Galaxy S4 charger to juice up his smartphone.
While the odds of a smartphone exploding while you are using or charging it remains slim, it appears that the danger is very real. What one can do to minimize such risks would be to purchase your smartphone as well as its accessories from a reputable dealer - preferably from an authorized reseller who serves only genuine parts. The other thing would be to use your smartphone and its charger according to the manufacturer's specifications and of course, try not to leave the handset charging unattended or overnight.
This is not the first incident of its kind, although previous reported cases were less serious. As for the iPhone, a 23-year old air stewardess was apparently electrocuted to death while answering her iPhone which was plugged into a power outlet to juice up the device, making that the most serious case so far.