Galaxy S4, HTC One and Sony Xperia Z Cameras Compared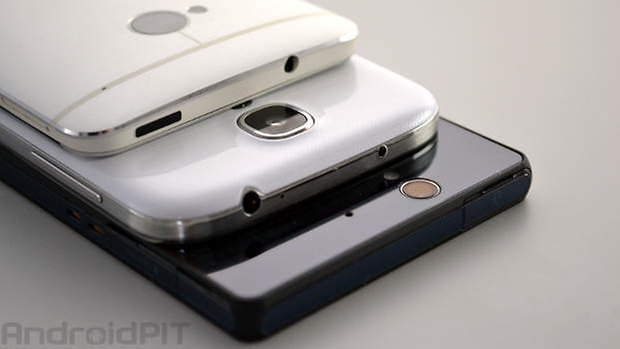 The holy trinity of smartphones have arrived: the HTC One, the Sony Xperia Z and the Samsung Galaxy S4 are currently the brightest stars in the Android cosmos. In this comparison, we'll take a look at how their cameras sack up against in each other in a range of different environments.
All three manufacturers follow their own path when it comes to the technology inside each camera. The HTC One relies entirely on UltraPixel technology, using just four megapixels that can absorb a lot of light and thus produce images that have less noise when taken in the dark. The maximum aperture is f/2.0 and the lens is 28-millimeters wide. An optical image stabilizer and five-stage flash (called "Smart Flash") round out the package.
Samsung Galaxy S4's camera is capable of taking 13 megapixel shots and has a maximum aperture of f/2.6– a difference that comes into play in bad light. Samsung's software is near-perfect and almost never lags.
The Sony Xperia Z has an Exmos sensor and is capable of taking 13.1 megapixel shots. The benefit of this camera is that it comes from Sony, which is very experienced with creating digital cameras. More on that later…
Low Light, No Flash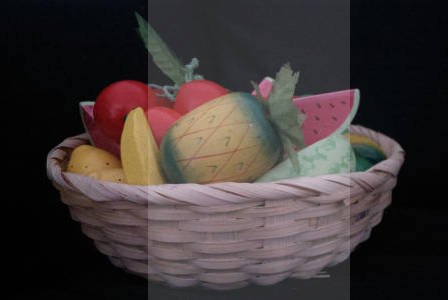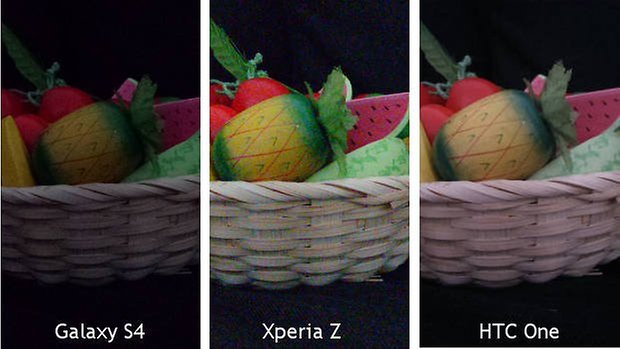 Winner: HTC One
Low Light, Flash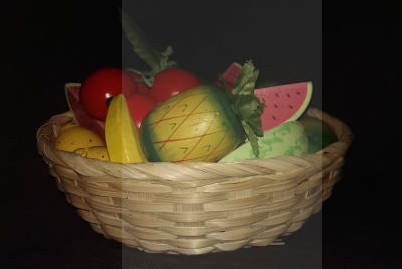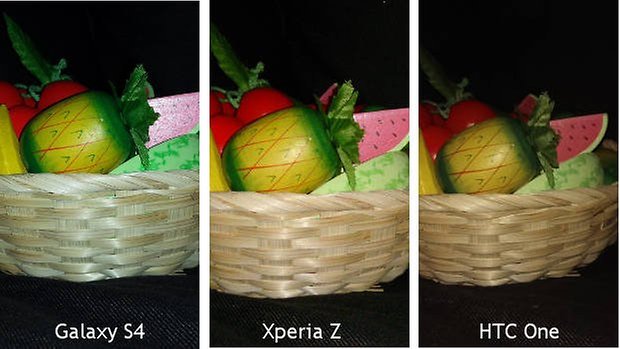 Winner: HTC One
Macro Mode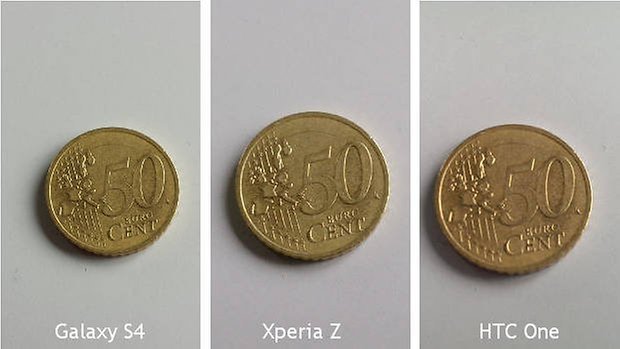 Winner: Galaxy S4
Portrait Mode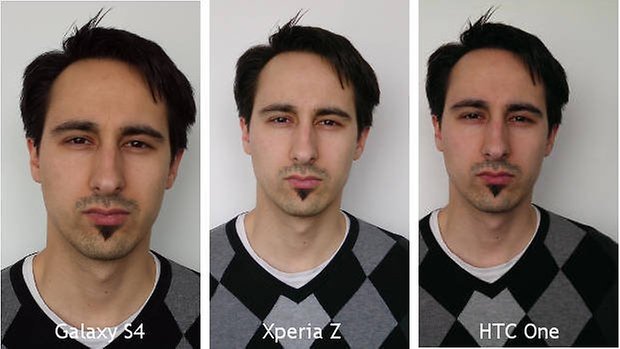 Winner: Galaxy S4
Test Card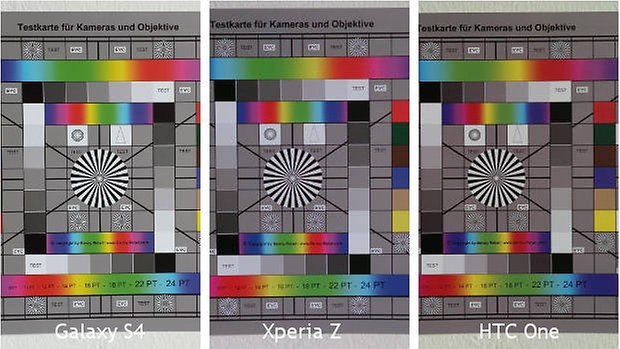 Winner: Galaxy S4
Color Rendering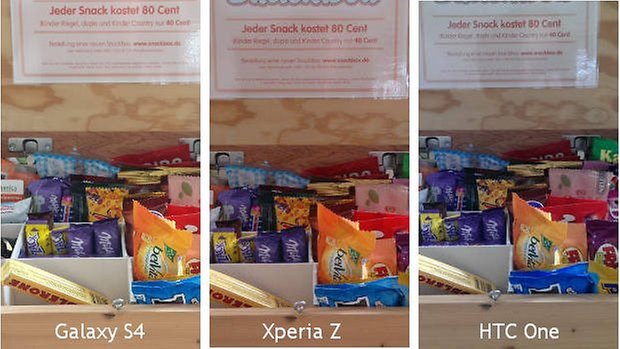 Winner: Galaxy S4
Daylight, Street Scene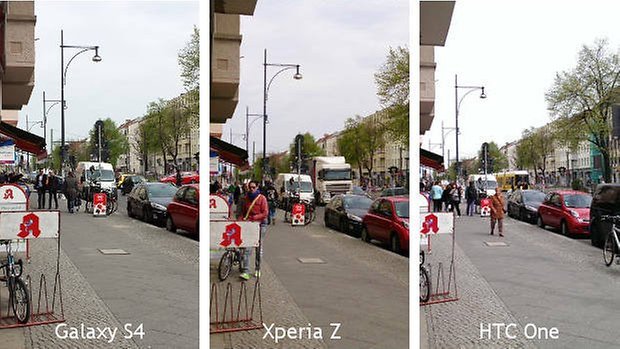 Winner: Unclear
Daylight, Earth and Sky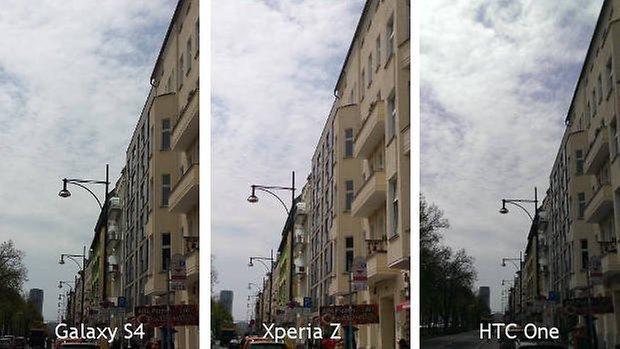 Winner: Sony Xperia Z
Conclusion
The Galaxy S4, Xperia Z and HTC One's cameras each have their own strengths and weaknesses. The HTC One is clearly superior to the rest in low-light situations. In daylight, I preferred the Galaxy S4 – its color reproduction, sharpness and exposure seemed to be the most balanced overall.
In our macro shot test, the HTC One was clearly outclassed. You can see the drawbacks of having only 4 megapixels. In difficult lighting conditions with high contrasts, the Xperia Z takes the best photos: its automatic mode mastered the bright sky and subtle shadows in our "Earth and Sky" shot. Overall, however, the Galaxy S4 has the best camera, followed by the HTC One and the Sony Xperia Z.