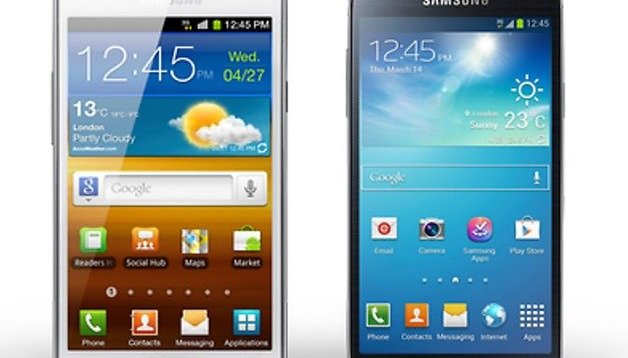 Galaxy S4 mini vs Galaxy S2: Samsung generation gap
The Galaxy S4 Mini and the Galaxy S2 are from different generations of Samsung smartphones, however they are more similar than we are likely to believe, starting with the fact that both have a 4.3 inch display and have long been surpassed by the new arrivals to the Samsung gamut. However, buying older devices isn't a bad thing, since both offer great features and performing hardware. The question is though, which one would you choose?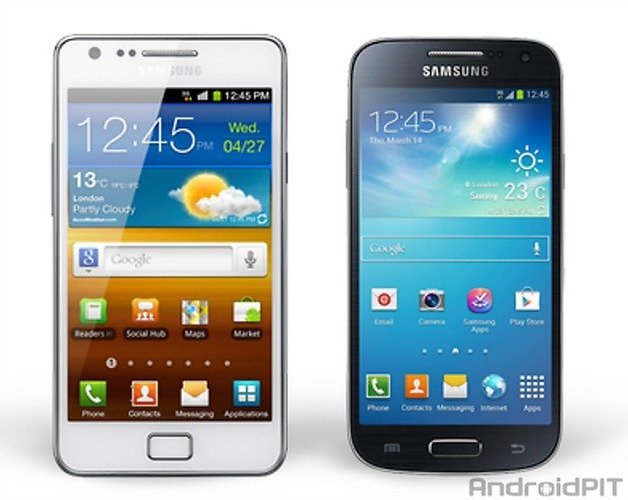 Design
The generation gap between the Galaxy S2 and the S4 can really be seen on the design level. Some points are similar, such as the mix of physical and capacitive buttons which are situated in the same location on the older mini smartphone and the old flagship. On the other hand, Samsung went from a very squared off design and adopted a much more rounded one for the later model, which has been carried on to newer devices as well. The home button, a Samsung signature, was elongated and refined.

What Samsung didn't change though was the material used in creating both devices that we are comparing today. Indeed, plastic is what Samsung has adopted from the get-go, and though we thought for a while they would come out with a metallic Galaxy S5, we should not have been surprised to see plastic on the latest flagship, yet again. The advantage of this choice of material though is that it feels good to hold and in cold climates won't be super painful to hold with bare hands.
In any case, choosing between either one for this category comes down to a matter of taste.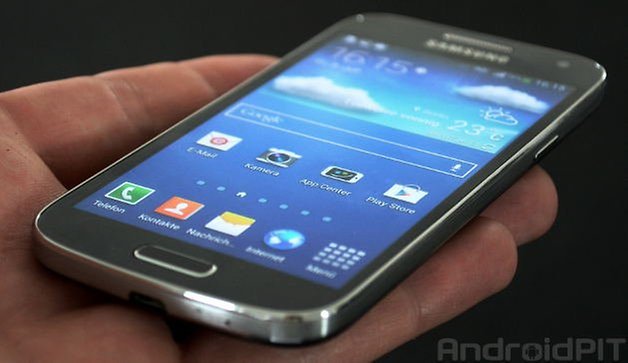 Display
The S4 mini is the miniature version of the Galaxy S4, but possesses the same screen size as the S2. That being said, the resolution found on the latter is significantly lower, and this can easily be seen with the naked eye. So it's safe to say that the newer of the two is a lot better in this category.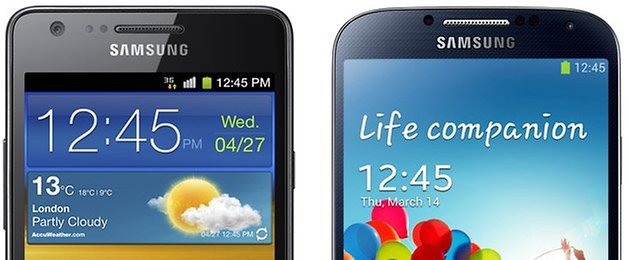 System
In this next category where system is on center stage, the years separating the two devices is also apparent. For example, the newer one has a more recent version of Android (4.3), while the S2 is still running Android 4.1. Both of these are the Jelly Bean version of Android, but the differences can be noticed nevertheless. There are also two different versions of TouchWiz on either device. The UI design has become less and less overbearing over the course of time.
Performance
Despite the different systems, both smartphones perform quite well. They both react quickly to input and show very little lag or bugs. The S4 mini, however, has a faster processor than the S2, with a maximum clock speed of 1.7 GHz next to 1.2 GHz. This, in addition to more memory will be noticed when playing games, watching videos or using resource hungry apps.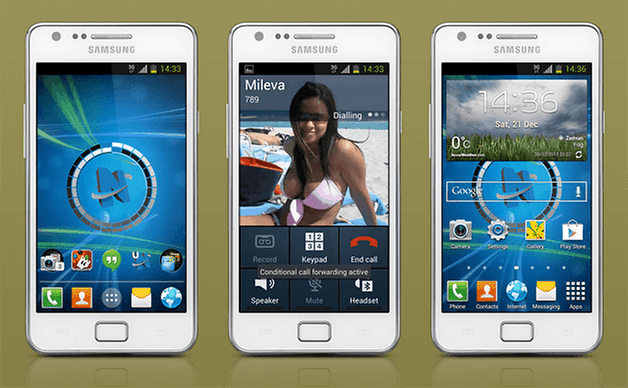 That being said, the S2 isn't ready for the dumpster just yet, you can make it a lot better by rooting it and flashing a custom ROM, take a look at the best custom ROMs for the Galaxy S2.
Camera
Again, when it comes down to the megapixel count, the Galaxy S2 and S4 mini are on par: they have the same back-facing camera, but the S4 mini has more functions, like Burst Mode, ISO and manual settings, as well as a quicker shutter speed than the S2. All this isn't surprising, since the cameras on smartphones didn't hold as much importance as they do now, a fact which is evident when looking at either device.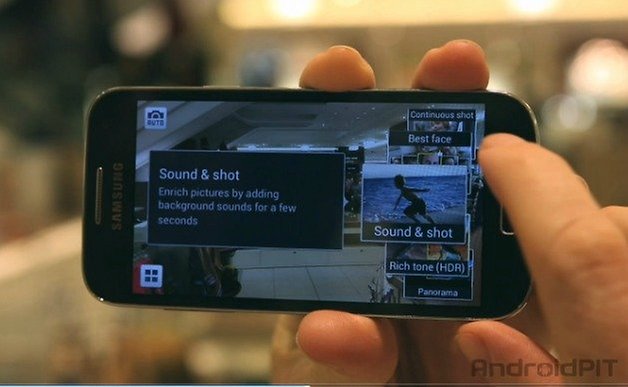 Battery
The S2 battery has less capacity than the S4 mini, on paper at least. The S4 mini has 1,900 mAh, while the S2 holds 1,650 mAh, but the lower resolution means it is also less power hungry. The newer version of Android on the Galaxy S4 optimizes its battery even further though. But at the end of the day, the difference really doesn't matter that much, since neither can be considered battery champions.
| | Samsung Galaxy S4 Mini | Samsung Galaxy S2 |
| --- | --- | --- |
| System | Android 4.2.2 | Android 4.1 |
| Display | 4.3 inches, 960 x 540 pixels, 256 ppi | 4.3 inches, 800 x 480 pixels, 217 ppi |
| Processor | Snapdragon 400, Dual-Core, 1.7 GHz | Samsung Exynos, Dual-Core, 1.2 GHz |
| RAM | 1.5 GB | 1 GB |
| Internal storage | 8 GB + microSD (up to 64 GB) | 16 GB |
| Battery | 1,900 mAh | 1,650 mAh |
| Camera | 8 MP (back), 1.9 MP (front) | 8 MP (back), 2 MP (front) |
| Connectivity | 4G/LTE, NFC, Bluetooth 4.0, WiFi | HSPA, Bluetooth |
| Dimensions | 124.6 x 61.3 x 8.9 mm | 125.3 x 66.1 x 8.49 mm |
| Weight | 107 g | 116 g |
| Price | 303 USD on Amazon (04.06.2014) | 140 USD on Amazon (04.06.2014) |
Verdict
There's no doubt that the Galaxy S2 is still a good smartphone, very much appreciated by many users, however the facts cannot be ignored: it is more worth your while to get the Samsung Galaxy S4 mini. It will cost more, more than double in fact, but in the end you'll thank me for it. You will have a smartphone that performs well, and that has up-to-date software. The Galaxy S4 mini was updated to Android 4.3, and could possible get Android 4.4 KitKat in June 2014, while the S2 will never see another update, unless you choose to root it of course.
What's more, aside from design, the Galaxy S4 mini is much lighter and a lot more modern than the predecessor. If you still aren't sure about the Galaxy S4 mini, here it is compared to other Android devices.
What do you think? Is it better to fork over more money for the S4 mini or do you still think that the Galaxy S2 has a better price/performance ratio?