Galaxy S4 Mini with Snapdragon 400 Dual Core to be revealed June 20th Samsung already increased the number of products it's launching out of its cannon. It seems that the South Korean company is just ready to keep bombarding users with a new device every other week. With the release of the Galaxy S4 still fresh in our minds and glitter from the release party in New York still in our hair, it seems like another huge event is just on the horizon. Samsung is inviting everyone to London in June and during this time, there most likely will be a plethora of announcements scheduled to drop, and hopefully, one of them is news in regards to the Galaxy S4 Mini.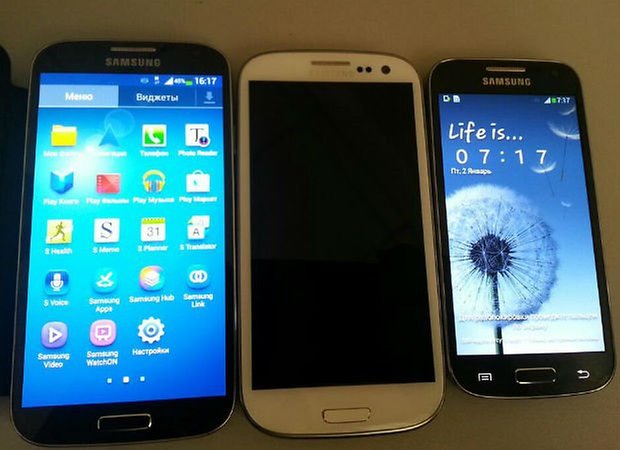 As we waited impatiently for the announcement of the Galaxy S4 Mini it seems like time and time again, it was taken from us. As more and more pictures emerged of the S4 Mini, no official announcement or statement was forthcoming from Samsung. It even made a quick apperance on the British side of the Samsung app catalog, before disappearing yet again.
As the Wall Street Journal now reports, it is very likely that the mini S4 will be shown in London . It refers back but to a "person who is familiar with the subject", ie to an anonymous tipster. Another tid-bit, released by All About Samsung, reveals some specifications and benchmark results for the fabled device. Thus, we're finding out that the S4 Mini will sport a Snapdragon 400 chipset with two cores and a clock speed of 1.7 GHz. The graphics card within the unit will be an Adreno 305 GPU.
The S4 Mini will also have 1.5 gigabytes of RAM, an 8 megapixel camera and a 2.1 MP front camera. The 4.3 inch display will have a resolution of 960x540 pixels, and the operating system will be as per standard course, Android 4.2.2.
As always, an official release or statement is still forthcoming from Samsung. And so, we wait with held breathe until the news is officially announced. Hopefully we can hold it until June 20th.