Galaxy S4 Release Date Pegged to April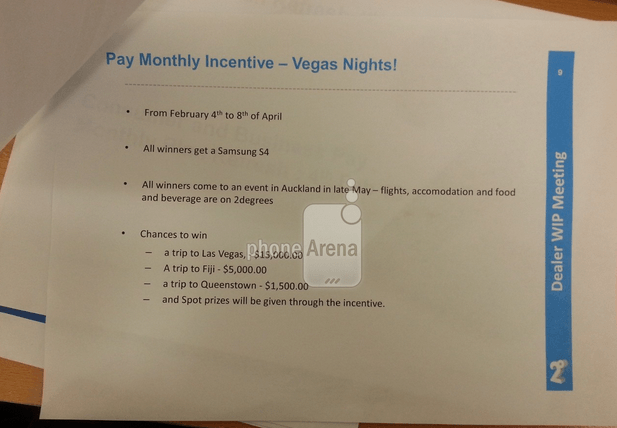 Usually when Samsung unveils the latest Galaxy model, the company is pretty adept at coordinating its worldwide launch with carriers all over the world, and it seems that the launch of the Galaxy SIV will work similarly to the launches of past phones. The Galaxy S4 release date is expected to be in late April.
According toy a leaked raffle document from a New Zealand smartphone retailer, the Galaxy SIV will be hitting shelves sometime after the first week of April (when the raffle has concluded). A separate tip from a UK retailer indicates the Galaxy SIV is expected to launch in the third week of April.
This will jive nicely with the unveiling of the phone, which is expected to happen on March 22nd in the U.S. The "Unpacked" event will bypass mobile World Congress, which surprised some tech journalists (including me).
Samsung has been getting better and better at coordinating the launches of new phones. The Galaxy S2 took ages to reach all U.S. carriers while the Galaxy S3 penetrated nearly every market soon after launch. I'm sure the Galaxy S4 will see an even speedier arrival on shelves across the world.
Are you excited about the launch of the Galaxy S4? Are you planning on buying the phone? Let us know below!