Galaxy S4 Ships 10 Million Units in a Month, A New Android Record!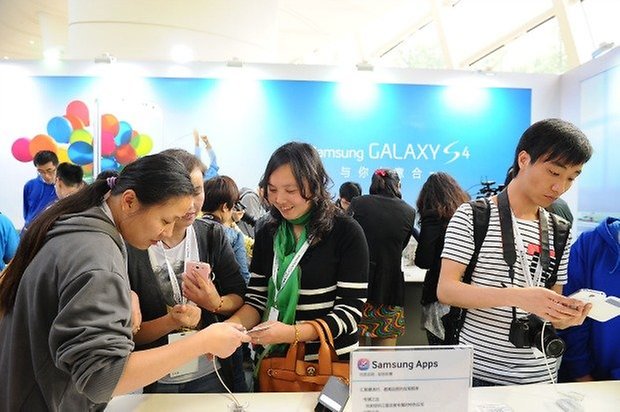 It's official: the Galaxy S4 has hit 10 million global shipments! In case you were wondering, this makes the Galaxy S4 the fastest selling Android in history!
The device went on sale just last month (on April 26th) with 327 carriers in more than sixty countries around the world. Now, Samsung says, the company is shipping 4 devices every second! Samsung has also announced they'll be introducing new colors this summer, including "Purple Mirage" and "Brown Autumn."
The launch was brilliantly orchestrated by Samsung; carriers around the world received the phone simultaneously, and there were none of the supply chain shortages which characterized the launch of the HTC One, which is said to have sold 5 million units.
In comparison, the Galaxy S3 didn't reach the ten million mark until 50 days after its release, while the Galaxy S2 took five months and the original Galaxy S took seven months.
No doubt the media blitz Samsung engineered – including renting out Times Square and Radio City Music Hall and releasing prime-time commercials – has helped sales in the U.S.
One note on terminology, though: Samsung has shipped10 million units to carriers, but that doesn't mean they've actually been directly purchased by consumers. Some of these phones could still be sitting on shelves, but it's an impressive figure nonetheless.