Galaxy S4 Survives Steam and Sparks in Epic Stress Test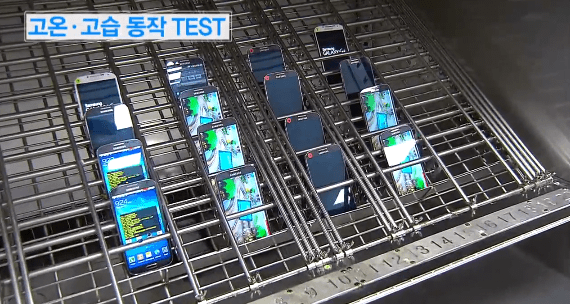 Samsung's stress test videos are my absolute FAVE because they:
Use bizarre contraptions that seem to have been designed purely to beat up phones.
Are insanely extensive.
(Most important) involve mechanical butts.
The latest Samsung stress-test video, for the Samsung Galaxy S4, doesn't include the aforementioned mechanical butt, which is disappointing to me on so many levels. But, it's still pretty damn entertaining. In it, the Galaxy S4 is flipped over and over again in a rotating machine, held underwater, placed in an oven and zapped with static electricity.
Unsurprisingly, the S4 survives all of these tests with nary a scratch. (That must be why Samsung insists on using plastic). To watch all the madness, take a look here:
When it comes to durability, certain phones (like the iPhone 4) have gotten a bad rep. But it seems like manufacturers are caring more and more about creating phones that can last a long time. Sony's Xperia Z, for example, can be used underwater (for more than a few seconds), and can also survive dust and dirt.
Usually I wince at videos like this but for whatever reason (the music? the sound effects?) Samsung's in-house durability tests are oddly soothing.
How important is phone durability to you? Do you look for this when shopping for a new phone? Let us know in the comments below!