Galaxy S4 Unboxing and Comparison to the Galaxy S3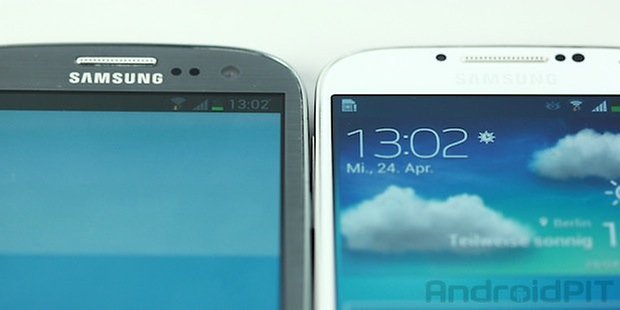 We received the Galaxy s4 a few days ago and unpacked the device, and now we'd like to show all of you how it looks compared to the Galaxy S3.
The differences between the Galaxy S3 and the Galaxy S4 aren't massive; only when you look closely can you see the slightly-larger screen and modified arrangement of camera, flash and speakers on the back. The box in which the Galaxy S4 arrived was beautiful, though.
Check out our gallery of photos to see for yourself.
Here are a few comments we heard from other country managers at AndroidPIT headquarters:
The aluminum frame is very pretty, but in white - I'm not sure.
Johannes Wallat, German team
What the hell?
Quentin Ducreux, French team
Are you sure it's the S4 and not the S3?
Farida Gaynullina, Russian team
The design is boring; the new HTC One looks better.
Toni Jularic, German team
I did not expect anything, so I'm surprised
Alessandro Raffaelli, Italian team
The box looks better than what's inside.
Camila Rinaldi, Brazillian team.
What do you think about the design of the Galaxy S4? Is it really that bad?