Galaxy S5 Active first appearance in video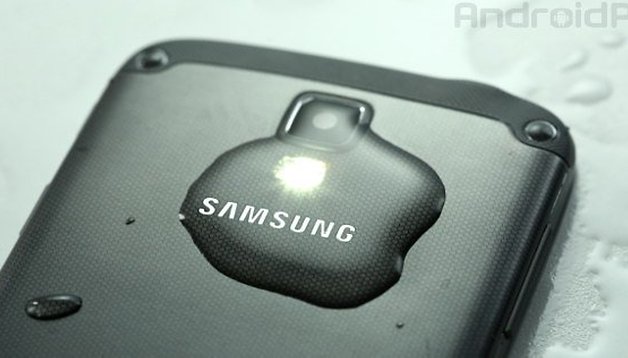 We already heard of the Galaxy S5 mini and now Samsung is adding more devices to add up its flagship family as seen in some recent videos: the Galaxy S5 Active (SM-G870A), a more rugged version of their smartphone first presented at the MWC, has finally shown its face in a few hands-on videos.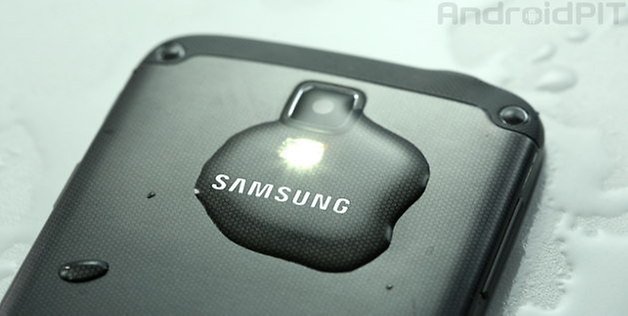 Something odd I've noticed is that the German source article states that the S5 Active likely has an LCD panel, however the TK tech news guy in the video clearly says that is an AMOLED display, and I will take TK's word for it considering he had it in hand. That being said, the Galaxy S4 Active had an LCD display. After performing an AnTuTu test in the video, the display has a resolution of 1920 x 1080. The cameras are of 15.9 MP (back) and 2.1 MP (front).
The S5 is already water and dust resistant, so how is this device even more rock solid than the flagship? In fact, the S5 Active comes with a rubber seal in the underside of the back cover for extra water resistance.
In terms of further Active characteristics, the soft buttons have been replaced by hardware buttons, like the S4 Active. The backside also has a hard shell chassis, much different than the soft pillow-like material found on the back of the S5. The bottom has the microphone, with speakers on the back. There is also heart rate monitor, but no fingerprint scanner to be seen.
In terms of what's hidden inside, it has a Snapdragon 801 processor (MSM 8974), clocked at 2.46 GHz, and an Adreno 330 GPU, with 2 GB of RAM. The device is running Android 4.4.2 right out of the box.
Check out the videos for yourself: