5 Reasons Why the HTC One is a Better Bet Than the Galaxy S4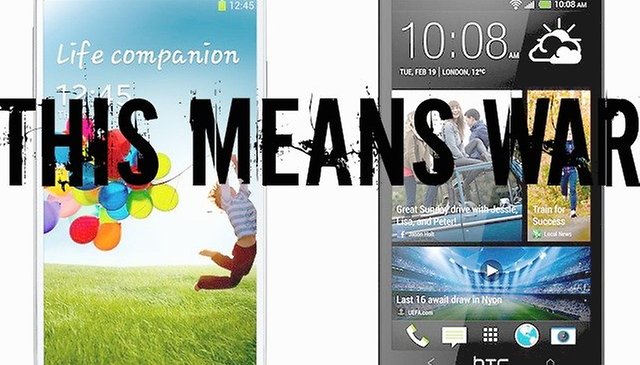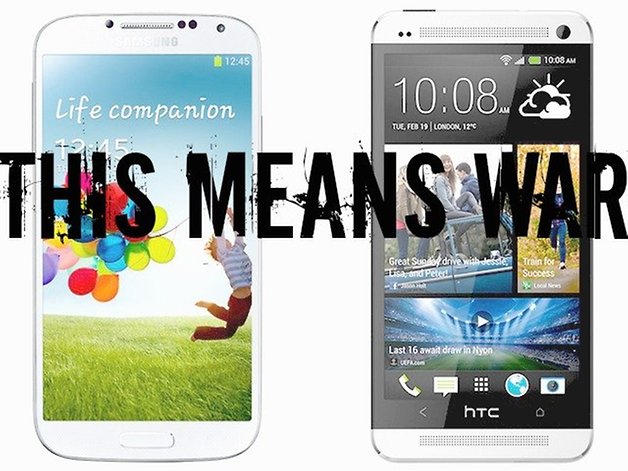 I know you have your doubts about the HTC One. Sense's Blinkfeed is like a dull version of Flipboard, there's no expandable memory, and HTC's icons are starting to look really stale. Besides, there aren't nearly as many new features as the Galaxy S4 baked into the firmware.
That said, you could do a LOT worse than the HTC One, and so far reviewers have been falling absolutely head over heels for the device. It has a gorgeous design, an unbeatable display and some serious hardware specs.
Sure, there's no way it will have same kind of visibility as the Galaxy S4, but that's not necessarily a bad thing. After all, you're an Android user: you care more about features than following the it crowd. Wouldn't it be better to own a phone that nobody else has, anyway?
Here are all the reasons why it might be a better bet for you than the Galaxy S4: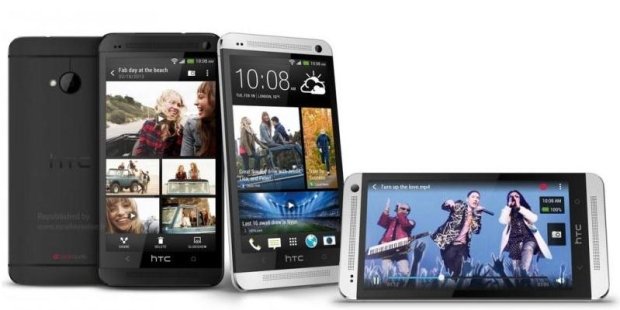 It Has a Better Display
The Verge gave the HTC One its highest rating for displays – a 10 out of 10. At 1920 x 1080 pixels, the HTC One has a pixel density of 468. That's higher than the Galaxy S4's 441 pixels per square inch, and higher than any other Android device ever released. The Galaxy S4's screen is slightly larger (5.0" vs. 4.7") which could be a plus for some, but I'd take a richer display over a slightly larger display any day.
Its Construction Quality Is Outstanding
We've always loved HTC's design materials and construction quality, and the HTC One is no exception. It has a sleeked, polished look that you just can't stop staring at and once you start holding it, you want to keep on holding. It has a slightly curved back which nestles perfectly in the palm of your hand. The Galaxy S4, meanwhile, is made of plastic – just like its predecessors – and appears neither sleek nor sexy. Samsung just doesn't care as much as HTC about the quality of the materials they use.
It Has a Better Camera in Low-Light
So far, reviewers have been enjoying the Galaxy S4's camera more than the HTC One's, but not when it comes to the kind of situations where you actually use your phone: in restaurants, bars and nightclubs. Think about how many washed out or barely visible photos you've taken of friends when you're out on the town. With the HTC One, you can be assured that those photos will come out really well, since HTC's Ultrapixel technology lets in a whole lot more light than any other Android ever released. I also wouldn't be too concerned about the graininess in photos taken during the day; unless you're printing them out on paper or zooming in after the fact, you'll be more than satisfied by the HTC One's camera in daylight situations.
It Has an Incredible Sound System
The HTC One just might be the first smartphone you can actually use without headphones. With two speakers above and below the display, the phone has surprisingly powerful stereo sound. Beats Audio isn't just a gimmick on this phone; it actually improves the bass performance noticeably. The Galaxy S4, meanwhile, packs the same speaker power as its predecessor. It's not bad, but it isn't particularly good either.
Honestly, How Many of Those Galaxy S4 Features Are You Actually Going to Use?
Gesture and eye control? They look amazing in Samsung's promo videos, but preliminary reviewers have said that these features work sporadically at best, sometimes not even registering when a user's eyes have turned away from the screen. When it comes to multitasking, the Galaxy S4 looks to be better equipped, but we'll have to wait and see what Android 5.0 / Key Lime Pie brings to the mix before we make any snap judgements. The truth is that, no matter what new phone you buy, you can mod it anyway you like. If you go with Touchwiz, you're definitely going to be modding anyway.
If HTC dies, it will have gone out with a bang. The HTC One is an incredible phone and if I were in the market for a new phone right now, I'd give it some serious consideration.