Samsung Galaxy Tab 2 10.1 (AT&T) Android 4.1.2 Jelly Bean Update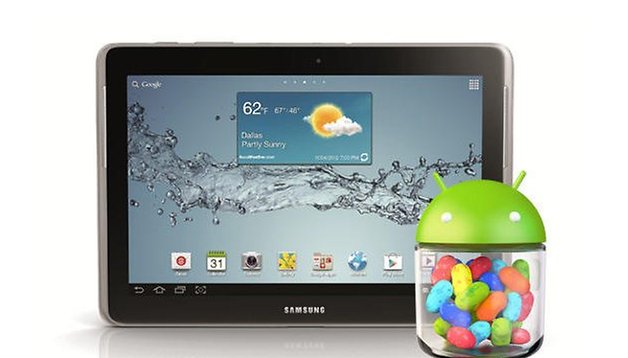 If you are a proud owner of the Samsung Galaxy Tab 2 10.1 from AT&T (model number SGH-i497), then it is time to wear Android 4.1.2 Jelly Bean on your sleeve, as a spanking new update is made available to bump Jelly Bean to version 4.1.2. Taking more than half a year to arrive after the tablet hit AT&T last November in order to move on from Ice Cream Sandwich, this is clearly a case of better late than never. Bear in mind that you will need to use Samsung KIES to apply the Jelly Bean update.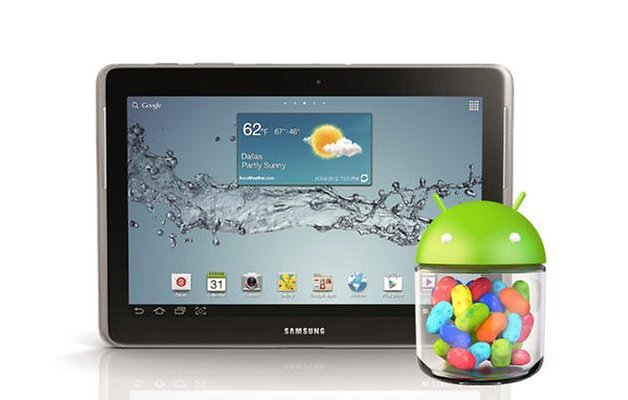 The AT&T version of the Samsung Galaxy Tab 2 10.1 which was released in November last year came with Android 4.0 Ice Cream Sandwich right out of the box, which means the Android 4.1.2 Jelly Bean update has been a long time in coming. As expected, this Android 4.1.2 Jelly Bean update will come with a bunch of enhancements that ought to bring a smile to the face of Galaxy Tab 2 10.1 owners, including changes made to the notification display that will group updates that hail from the same app in the same place, while letting one attend to a particular action straight from the notification bar itself.
Not only that, you will be able to customize your home screen in an easier manner than ever before, as you can now opt to place widgets of your choice on the screen as the operating system is smart enough to rearrange everything else to accommodate the new widget whenever possible. More details are divulged below.
How Do I Check My Galaxy Tab 2 10.1 Software Version?
Go to Menu > Settings > About Phone, and scroll right to the bottom and look for Baseband Version. Bear in mind that the baseband version of your Galaxy Tab 2 10.1 would be I497UCALJ3 before the update, and once you have applied the update, it will be I497UCUAMF2.
How Do I Install The Android 4.1.2 Jelly Bean Update?
Once you have downloaded and installed Samsung KIES on your computer, you are able to apply the Android 4.1.2 Jelly Bean update to your AT&T Samsung Galaxy Tab 2 10.1. There is no Over The Air (OTA) update just yet, so this is the only way of getting things done at the moment. Good luck!
What Will Android 4.1.2 Jelly Bean Offer For The Galaxy Tab 2 10.1?
Customizable widgets
Improved text input and spell-checking
New dictionaries for better error correction and word suggestion
Enhanced web browsing and personalization capability
Improved email management
New technology for better security options
Google Now with enhanced voice activation
What Can I Expect After Upgrading To Android 4.1.2 Jelly Bean?
Bluetooth: Paired Bluetooth devices will be removed.
Access Point Name (APN) reconfiguration: User created or custom APN's will be erased, and has to be reconfigured after the update. For more information on custom APN's, please contact your internal IT department.
Home screens: The home screens will be reset to the ICS default view.
Application Menu: The application menu sorting, folders and home keys will be reset. Downloaded applications will be preserved.
Contact Groups: All Contacts and Contact groups will remain. However, contacts within the contact groups will be removed.
Music: Music playlists and settings (Equalizer, Sound effects, Music menu) will be reset during the update.