Galaxy Tab 3 Images Leaked: Real or Fake? Recently we heard a rather surprising rumor that the 7" model of the Samsung Galaxy Tab 3 would be available for $149. With all of the inexpensive tablets currently on the market seeing tremendous success, namely the Google Nexus 7 and Amazon's Kindle Fire HD, this rumor certainly seems plausible.
Samsung has yet to release a device at the budget level.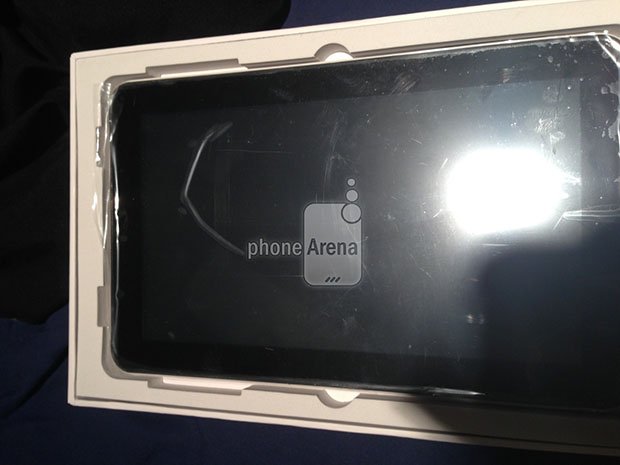 While I can't honestly say whether or not such a rumor is valid, I can say that Samsung most likely has the Galaxy Tab 3 in the works. The Galaxy series is highly successful, and that statement is blindingly obvious thanks to Samsung maintaining the top spot in mobile sales. In fact, Samsung has more market share currently than Apple. That's a pretty impressive feat if I do say so myself.
It seems like we're in a treat this week, considering some images have just surfaced of the Galaxy Tab 3. Unfortunately, we don't have any specs to go along with the images. It's likely that Samsung is going to reveal the Galaxy Tab 3 at MWC next month, so more information should be available then. The first image, which you can see above, shows the actual Samsung Galaxy Tab 3 design. The second image, pictured below, shows off the retail packaging of the Samsung Galaxy Tab 3.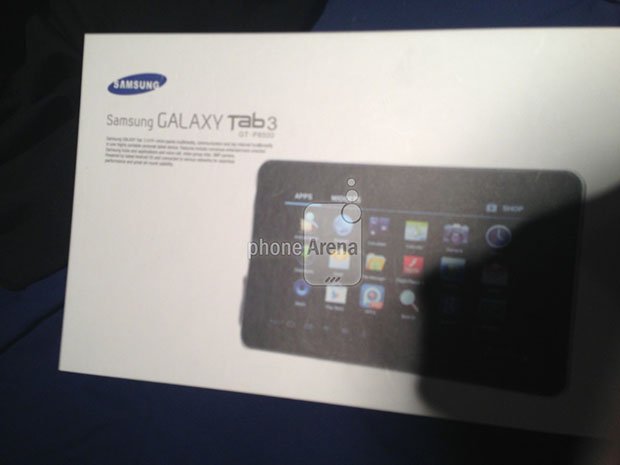 These images were first visible at Phone Arena, and purportedly show the retail packaging and exterior design of the Galaxy Tab 3. Many, at the Phone Arena community, question the validity of these images, especially considering the galaxy tab is shown to be running a stock Android app drawer on the retail box.
Samsung is well known for their Touchwiz UI which happens to look almost nothing like stock Android. As you can see from the first image, the Touchwiz UI is not being used on the device displayed on the retail packaging.
Still, this could very well be a demo unit devoid of Samsung skinning. In turn, that means these images could accurately portray the upcoming Samsung Galaxy Tab 3.
This wouldn't be the first time images leaked of a rumored Samsung device. Recently we saw a leak of Galaxy Note 8.0 images. Even in the Note 8.0 picture though, you can clearly see the Touchwiz UI being used on the device. That leads me to believe that these leaked images, of the Tab 3, are more than likely a fake.
That being said, it's worth sharing the images to the AndroidPIT community and it's certainly worth covering as a news story. Take a look at the images and let us know what you think in the comments below!
Are these leaked images real, or fake?