A Nintendo Gameboy Running Android? WTF?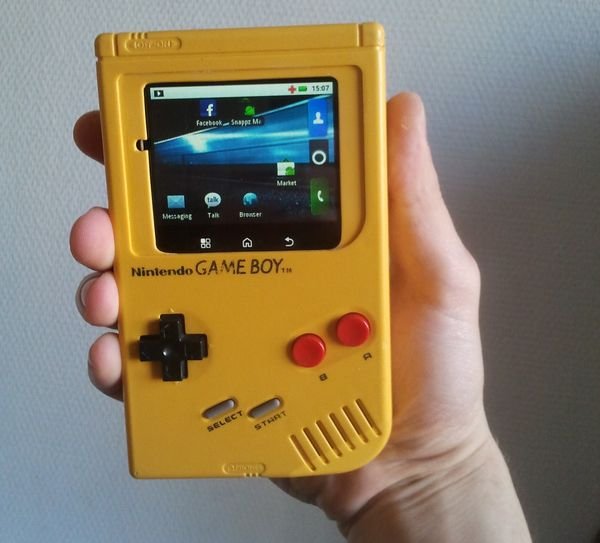 (picture from Flexoduss at XDA Developers)
I have been a member of XDA Developers for years, and if you have an Android phone or tablet and your not a member there, stop reading this article and get registered over there ASAP. This community is not only composed of some of the best developers on the planet, but are constantly bringing new ideas to the table and pushing the envelope in regards to what's possible with a mobile device. Just when I thought they couldn't get anymore insanely genius, I see that they have managed to actually get Android running on a Nintendo Gameboy. How freakin talented are these guys? Seriously.
XDA member "flexoduss" managed to accomplish this, and actually has Android 2.1 up and running on his Gameboy. It's not actually a "root", as what he has done is to take components out of the Gameboy and switch them out with his Motorola MB511 phone, making the Gameboy into a pretty damn cool phone case. He's currently trying to get the Gameboy's control buttons to function, but that's still a work in progress. He's also working on getting a stable microphone, as those on the receiving end of the call can't hear him too well....yet.
Silly? Yes. Cool? Oh hell yeah. It seems theres nothing that these guys can't do. How insane would it be to see him on the subway talking on the phone with this big bright yellow Gameboy in his ear?
What's next? If someone at XDA manages to get Google TV running on my old Atari 2600, I think my head would implode.
If you guys are interested in following the progress on this extremely cool mod, head on over to the thread at XDA here.