Gameloft's Epic Released to Google Play Store With the animated film, Epic, having hit theaters yesterday, Gameloft has also released a Android game of the same name to go along with the release.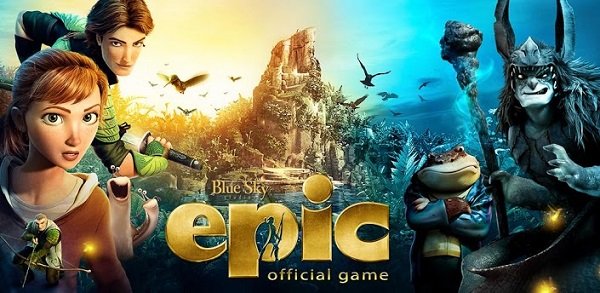 The animated film that was released yesterday in American theaters now has a game available on the Google Play Store to compliment the release of the film.
The film stars the voices of many well known Hollywood starts such as Beyonce Knowles, Pitbull, Amanda Seyfried, Colin Farrel and Steven Tyler.
In the game version of the film users team up with the leafmen ( The film is loosely based on a book of the same name by William Joyce). The Leafmen are a kind of samurai type warrior and the user has to help them build a kingdom while fighting off the evil movie bosses.
The game also has a social element to it as one can team up with his or her Facebook friends to build kingdoms within the game. Another cool feature about the game is that users can also challenge other kingdoms that other players have build in an online social player battle mode.
The game is sure to give the movie a bit of a lift at the box office, where movie bosses hope to recoup and make money off of the $93,000,000 budget that was set aside for the movie. The movie is projected to gross $34,000,000 on the opening weekend.
Have you watched the movie or played the game? Tell us what you think about it by commenting below