Gearbest: amazing deals on the Xiaomi Mi Pad 2, UMi Z and more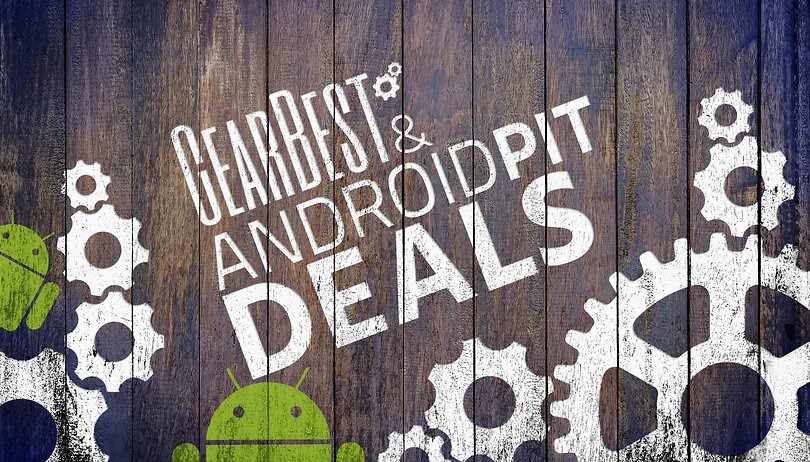 If you are looking for great deals on new tech, Gearbest is the place to look. There you can find everything from tablets to 3D printers at unbelievable prices. Here are some the best deals happening right now chosen by us, including the Xiaomi Mi Pad 2 and UMi Z phablet.
Xiaomi Mi Pad 2 16GB
The Xiaomi Mi Pad 2 is a beautifully designed tablet, offered at a great price at Gearbest. Xiaomi has made a minimalist, very thin (just 6.95 mm) tablet with rounded corners that is perfect for everyday use. With this tablet, gaming, watching HD videos, reading ebooks and browsing the web all happen smoothly.
The 7.9 inch Xiaomi Mi Pad 2 tablet has a retina screen, with 2,048 x 1,536 resolution at 326 ppi. Games run without lag due to its 2.2GHz Intel Atom X5-Z8500 64bit quad-core processor and 2 GB of RAM. Since it has Android 5.1, all your favorite apps will run on it too. For convenient connectivity, it has Wi-Fi, Bluetooth 4.1 and a USB Type-C interface. Plus, it has not just a rear camera, but also a front camera for selfies. Get this fantastic value Xiaomi tablet today for just $169.99 from Gearbest.
CHUWI Hi10 Pro 2 in 1 Ultrabook Tablet PC
Get the best of both worlds with this 2 in 1 tablet PC by CHUWI, which comes with both Android 5.1 and Windows 10. Powered by a 1.44GHz Intel Cherry Trail x5-Z8350 64bit Quad Core processor and 4 GB of RAM, this tablet is a productivity machine. You can play games and have multiple browser tabs open without any worries.
Its 10.1-inch IPS touchscreen allows users to make the most of Windows 10, and its 1,920 x 1,200 resolution provides a wide viewing angle. With 64 GB of internal storage, you can keep your photos, videos and other files on the device with room to spare. You can use HDMI to connect the tablet to another screen, like a large monitor or an HDTV. While not included, you can also connect a compatible keyboard or stylus with this device for even more usability. Get this CHUWI Hi10 Pro 2 in 1 Ultrabook Tablet PC for only $210.89 from Gearbest.
Anet A6 3D Desktop Printer Kit
If you're into cutting edge tech and DIY, this is for you. Not only can you print in 3D with this product, you can have the unique experience of assembling your very own 3D printer at home with this kit. The printer is a reasonable size at 48.00 x 40.00 x 40.00 cm, and the build volume is a just-right size of 220 x 220 x 250 mm.
It has an acrylic frame for printing stability and a single extruder, with support for multiple 3D printing filaments. The LCD screen and keypad make it easy to use offline when you're without a computer too. 3D printing is one of the coolest, most fun recent technological innovations. Thanks to Gearbest's low pricing, it's within the reach of the average person to try at home for just $207.58.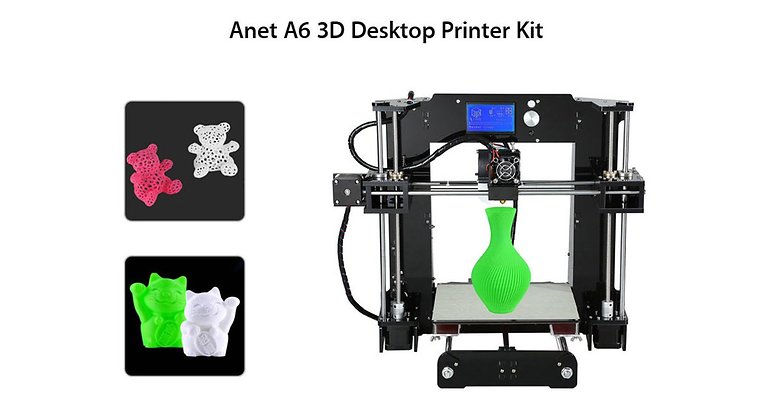 Mini M8S II 4K Smart TV Box Amlogic S905X Quad Core Processor
This smart TV box is about to become the center of your home's media and entertainment. It comes with Android 6.0 and Google Play pre-installed, so thousands of movies and games are at your fingertips, not to mention other apps and music too.
The smart TV box also supports 4K HD video, so colors are vivid and the quality always looks good. The super fast Amlogic S905X quad-core CPU and penta-core ARM Mali-450 GPU allow for high speed and high definition. It has WiFi and Bluetooth 4.0, so connectivity will never be an issue. Plus, you can kick back and relax thanks to the included remote control. Get it now at Gearbest for the low price of $38.99.
UMi Z 4G Phablet
Check out the UMi Z 4G, the 5.5-inch phablet from the Chinese manufacturer. The Full HD resolution display will allow you to better manage multitasking and enjoy your favorite apps and games. Under the stylish metal body with its rounded corners, the 2.6GHz Helio X27 deca-core processor is supported by a Mali T880 GPU, 4GB of RAM, 32GB of internal memory (expandable up to 256GB) and Android 6.0 Marshmallow.
The UMi Z 4G phablet integrates a 13 MP camera in both the front and rear. It also supports dual SIM, FM radio, and an accelerometer, ambient light sensor, gyroscope, proximity sensor and gravity sensor. Despite its small size, the UMi Z 4G phablet has a 3,780 mAh that goes beyond the 3,000 mAh offered by the latest top of the range smartphones. The UMi Z 4G phablet can be found at Gearbest for $236.99.
ILIFE V7S Pro Smart Robotic Vacuum Cleaner
In the fast-paced modern world, no one has time for cleaning. So, let technology get it done for you. This vacuum robot is something that will save you a lot of time and hassle. It has multiple cleaning modes, and it can even be used as a wet mop thanks to its large 450 ml water tank!
Don't worry about your furniture because this intelligent robot has an anti-collision system. It comes with a remote control for convenience, as well. You don't even have to charge it - it just goes back to its charging base on its own when it hits low power. Get it now for just $195.99 at Gearbest, and never worry about your floors again.
NEJE DK-8-KZ 1000mW Laser Engraver Printer
Get creative and have fun with this laser engraver printer! It's simple to use: just create the small black and white JPG image you want to print and connect the device to your computer. It comes with all the cables and software you need, and safety glasses to protect your eyes.
With this product you can engrave many materials, due to the high 1,000 mW energy. It is suitable for carving leather, seals, PCB, ivory, and more. It provides you with everything you need to do your own engravings, for just $71.06 at Gearbest.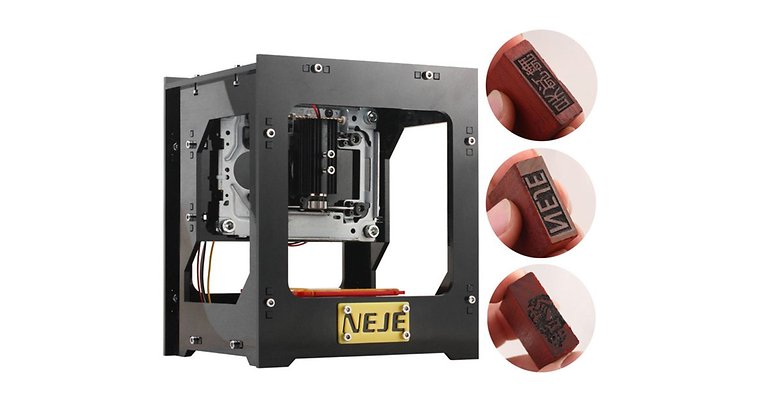 Those were just some of our favorite products available at the moment. There are a lot of great tech products at Gearbest for incredible prices, so check out their website today and be sure to snag these deals while they last.
What will you buy? Are you in the market for a tablet, or maybe even a 3D printer?