How to get all of your messages in one place with Snowball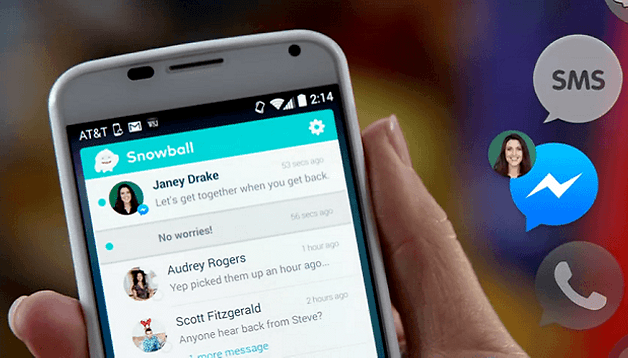 Snowball is a free Android app which seeks to compile all of your messages in one place. Whether from WhatsApp, Facebook messenger, Snapchat, or a boring old SMS, Snowball could become the only place you need to go to check out your messages.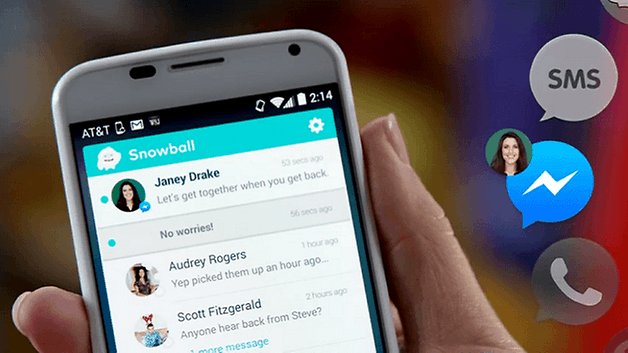 Just to be clear, Snowball is NOT a messaging app itself, but a way to streamline your experience instead of having to check multiple apps just to read your messages. All of your conversations are made available in one place, where you can both read and reply to them.
As of yet, not all messaging services have been implemented into Snowball, but most of the major ones have, and others are soon to follow. So far it supports: Facebook Messenger, WhatsApp, Snapchat, SMS, Hangouts, Twitter, Line, WeChat, and Slack. Check out the video below to see it in action:
Before casting judgement on this as another flash-in-the-pan indie app, consider that the app's creators, Anish Acharya and Jeson Patel, both have their roots in serious Android development, having previously had major roles at Google. (Patel was the engineering manager on Google+ Mobile, and Acharya helped develop Google Play Games.)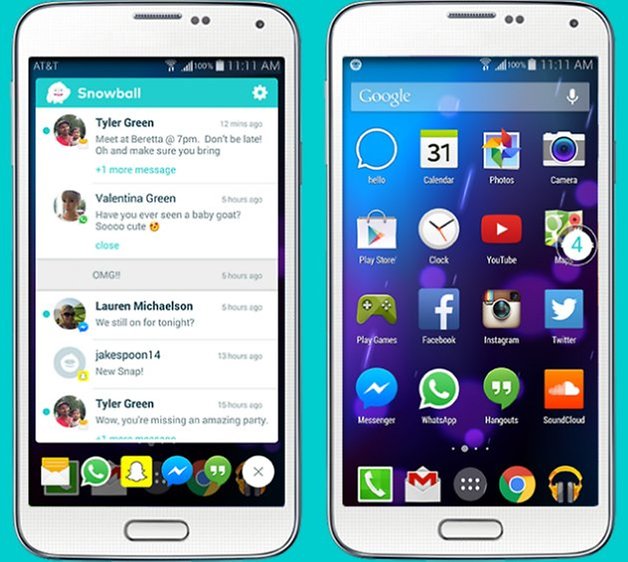 You can download the Android exclusive app for free from the Google Play Store, but it's currently only available in the US. The Snowball app in its beta stages, so expect there to be a few bugs and crashes, but so far this seems like a really useful and functional way to collate your inbox. You can download it from the Google Play Store at the link below.
Got any other questions? Go to our Snowball Beta app page!
Have any of you tried Snowball yet?