 Samsung Ditches Touchwiz for Stock Android In Latest Device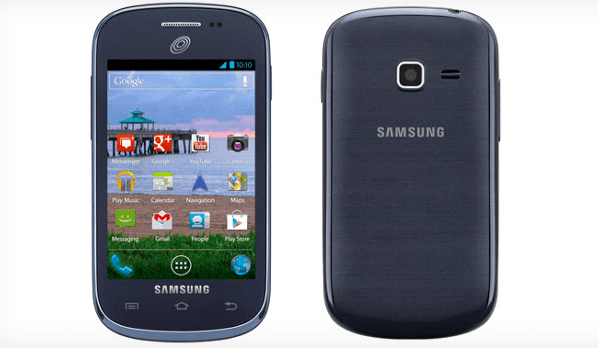 Samsung has finally gotten rid of Touchwiz! (Except, not really!)
If you've been dying to get rid of Touchwiz on your own phone, you may be pleased to learn that Samsung has chosen to run a completely stock version of Android 4.0 on the Galaxy Discover, a prepaid phone slated for release on Straight Talk and Net10 in the U.S. The company is even advertising the phone as a welcome departure from their normally heavily-modified offerings. "Experience mobile life without carrier or Samsung overlays," reads one of the sentences in the product page.
But before you get too excited, here's the nitty gritty. The Galaxy Discover is not – nor will it ever become – a bestselling phone. Instead, this is a downmarket product with last year's specs aimed at first-time Android owners. We're talking a 3.5" 320 x 480 pixel display, 800MHz processor and 3MP camera. On the plus side, memory is expandable to 32GB.
This is a great phone for first-time Android owners, if the price is right, but it probably isn't any indication that Samsung is planning on ditching Touchwiz in any of their more expensive models. Most likely, Sammy just wanted to get this phone out as quick as possible, and surmised that it wouldn't be worth the hassle to adapt the newest version of Touchwiz to such a tiny, over-pixelated display.
Still, if you have any friends who are interested in buying a cheap Android, you may want to send this blog post their way.