Giveaway: Win a UMIDIGI Z PRO in an AndroidPIT exclusive contest
Update:

Winner announced!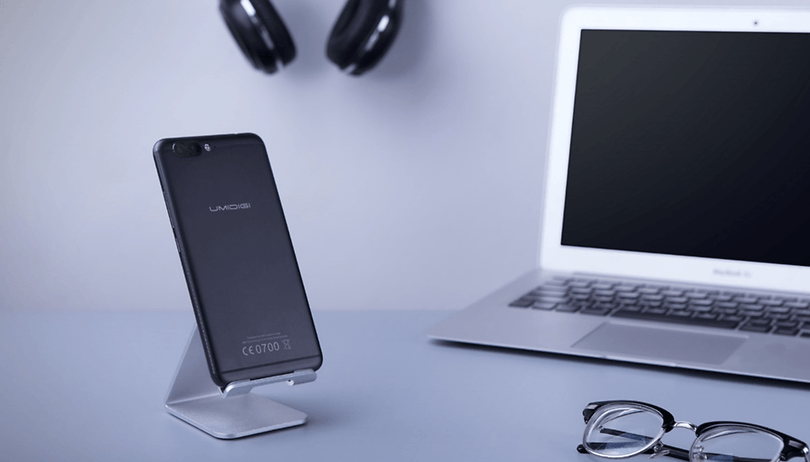 The UMIDIGI Z PRO, as we introduced yesterday for your chance to take advantage of a $50 discount on the device in a pre-sale deal, could be yours for free. AndroidPIT is currently holding its own community-oriented contest to offer you a chance at winning this brand new Android smartphone, just shown at the MWC 2017. A winner has been announced! Find out at the end of the article (can you hold the suspense!).
The UMIDIGI Z PRO follows the current smartphone trend of adopting a dual camera on the rear of the device. What this does is improve and increase camera functionality and features in a significant way thanks to the use of two lenses. As is often the case, the smartphone encompasses both a color and a monochromatic lens, which allows better pictures to be shot directly in black and white; according to UMIDIGI, this is better than ones that are post-processed. The dual lens feature also allows you to take 3D pictures as well as choose the focal point and aperture of the picture in a cool depth-of-focus Bokeh effect.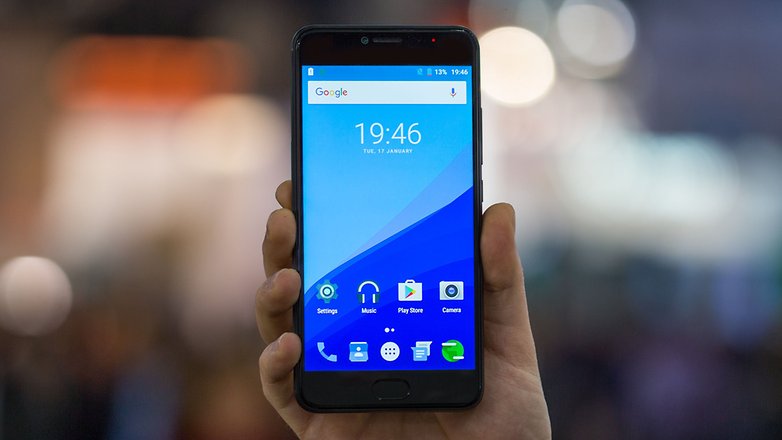 The camera is just one of the phone's highlights: the UMIDIGI smartphone is packed with a large 3,780 mAh battery that fits into the thin 8.2 mm metal unibody. It's got a brand new processor that has never been seen on the market before, the Mediatek Helio X27, plus it comes with 4 GB of RAM and 32 GB of internal storage, which can be extended to 256 GB with an SD card. Another cool feature: it's got dual SIM slots. We'll be doing a hands-on review of the UMIDIGI Z PRO in the coming weeks, so stay tuned for more details on how the phone works and the advantages it has.
In the meantime, here's your chance to win a free one in our very own AndroidPIT Z PRO giveaway contest. It's really simple: take a closer look at the UMi Z and let us know in the comments below what you like the most about the phone. You have until March 9 at 10 PM EST to participate and on March 10, we will choose and announce the winner. The best comment will be chosen as the winner.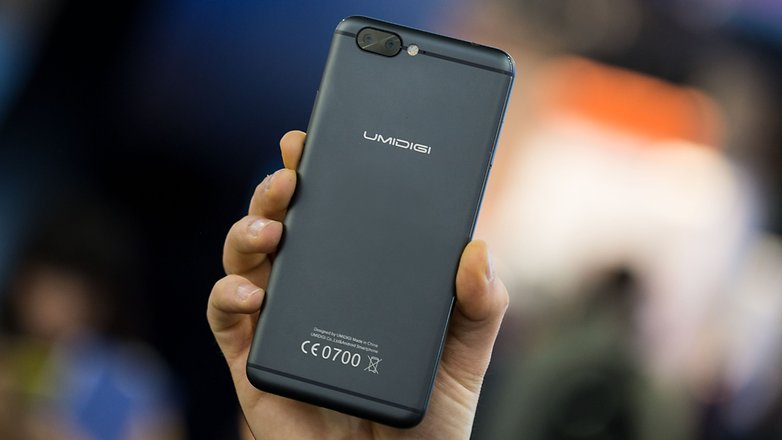 A winner has been chosen...
Ladies and gentlemen, we have a winner! After much deliberation over the array of great and some very lengthy and detailed comments we received in response to this AndroidPIT / UMIDIGI contest, it has been decided that AndroidPIT community member Dave Tran would be the lucky winner and take home the UMIDIGI Z PRO. What we hope to promote is more interaction in our community: if we see more people interested in giveaways, then we will do more, on the condition that we see you giving back to the AndroidPIT community, seeing as you make this site great! For the next contest, we will not only judge the best comment but also community engagement, so you'd better get a head start. Chances are the next giveaway is going to be golden.
Why did we choose Dave Tran? He provided a thought-provoking comment, and found a way to make an underdog Android smartphone undermine an iPhone (even if it is just the iPhone 5). He was able to point out some things that we hadn't in the text, such as the physical home button, rounded design and glossy front, which show he had a good look at the phone with a keen eye. But, we also liked that he was realistic, especially in regards to Android updates. Last, but not least, he was humble enough to wish this new phone for any fellow Android lover, with the true sentiment that this phone would actually better someone's life. I hope you agree with our decision, but don't fret, we'll be sure to hold another giveaway soon. Dave, we'll be in touch!
If you didn't win, you can always receive $50 off on your purchase of the phone, which a pretty good deal.