GMail 5 Concept Design Sorts Emails Brilliantly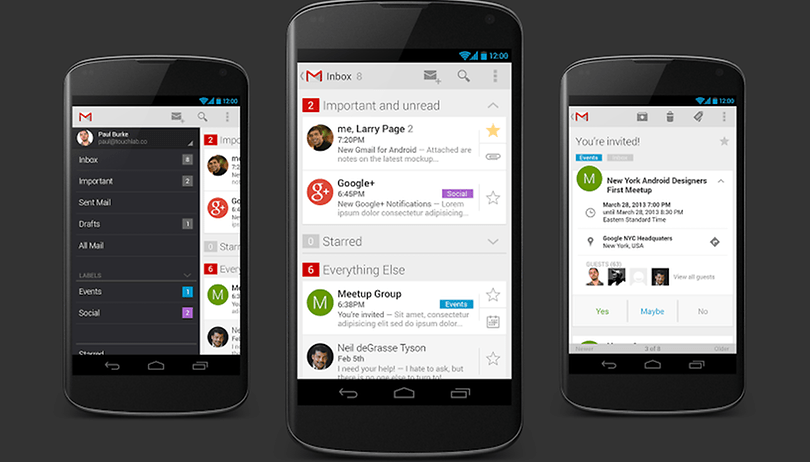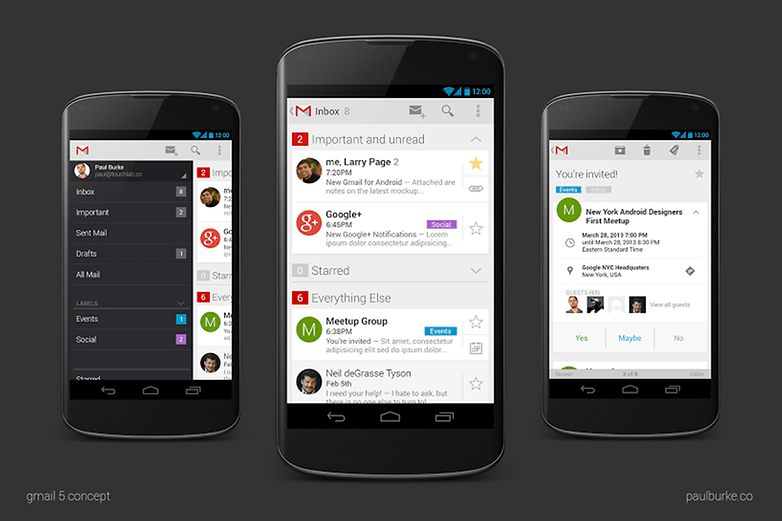 If you're like me, you occasionally miss important emails because they get lost with the Amazon offers and spam and corporate newsletters you accidentally signed up to receive. While Gmail for PCs easily sorts emails based on importance, the same feature doesn't work so well on GMail for Android.
This GMail concept design, by Googler Paul Burke, allows you to see the important stuff first. You can easily access attachments and calendar appointments without even opening up an email, collapse your inbox categories, and see tiny little images of the folks who are sending you stuff.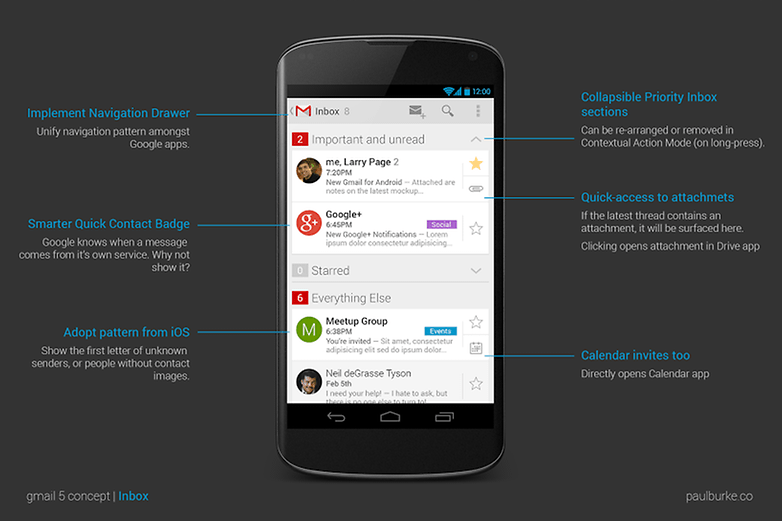 © Paul Burke
Google created a better GMail for iOS than for Android. Strange, I know. I'm split: I like this concept, but I like GMail for iOS as well, and I think it makes better use of the display's small space (here's a link so you can judge for yourself).Burke's concept only allows you to see four emails at a time, while GMail for Android and iOS allow you to see six.
That said, I love the idea of being able to download attachements without opening emails.
What do you think about this GMail concept? Do you wish Google would create something more along these lines? Let us know in the comments below!