Gmail and Hangout apps: Updates improve user-friendliness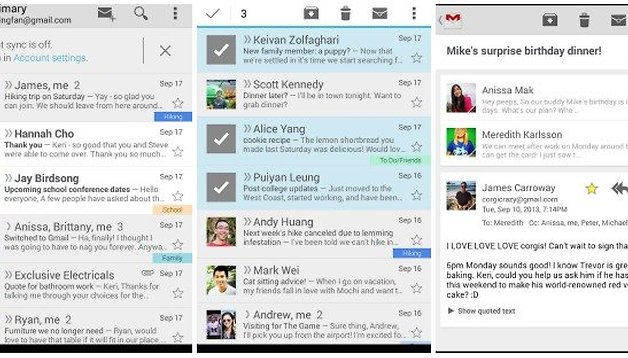 Today Google whipped out two new updates which significantly improve Gmail and Google Hangouts apps, bringing many new UI elements to increase usability: Hangouts has received many new features for managing contacts, while Gmail provides a clearer conversation overview and better message selecting capabilities.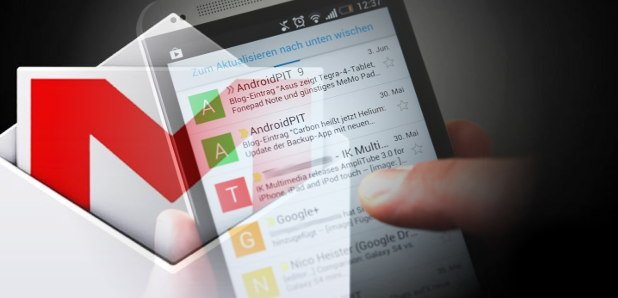 Gmail: Card-based UI
Before these changes, the organization of Gmail conversations or emails wasn't very intuitive. Now the update, which should be rolling out to you in the near future if it hasn't already, provides the user with a much improved and clearer looking conversation overview with the use of cards. Not only that, Google has also made selecting multiple emails much easier by implementing checkboxes instead of tapping on the contact icon which you had to do up until now. Lastly, the Gmail app's appearance was also tuned up with some new icons to better complement Google's own new ''flatter'' logo.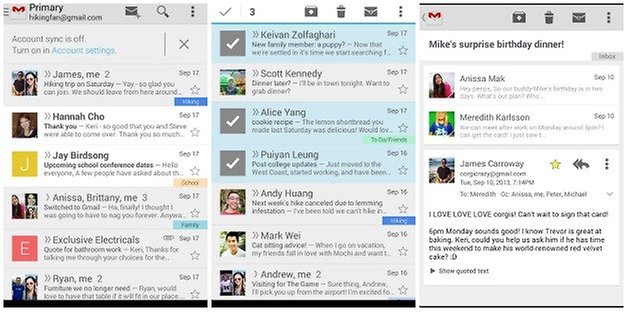 In the Google+ announcement, they make reference to an ''added bonus''. This refers to Google's new notification system which will inform you if ''sync'' is off right in your inbox while also directing you to the Account Settings to switch it back on. This could save you from missing any important emails.
Google Hangouts: better manage contacts
The above update coincides with that of Google Hangouts which packs a lot of new features to manage contacts. Many users have long been waiting for the indispensable function of being able to see which of your contacts are online. Now, a green icon will show you who is and grey will show you who isn't. That in itself makes this update worth getting. On top of that, you'll be able to organize your contacts by people you hang out with, suggested people and other contacts. Further manage your peeps by long pressing on any individual one to hide them in the new Hangout screen. Invites can now be found above your conversations, while you can also now pinch-to-zoom into photos.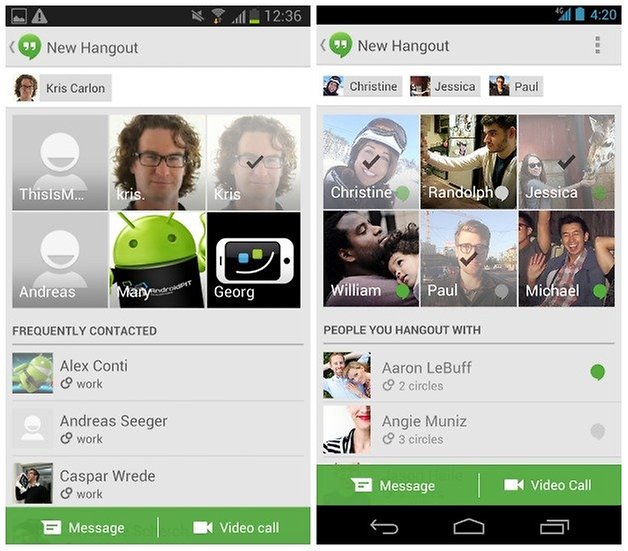 Though the updates won't really change these Google applications that much, they do indeed contribute a lot in the way of user friendliness, functionality and a clearer, better design. The improvements are felt and highly appreciate, thanks Google!
Have you received the update for either the Gmail or Hangouts apps? What do you think of these changes? Are they welcome or just too little to care about?