GMail's Android App Is Reportedly Getting a Makeover This Wednesday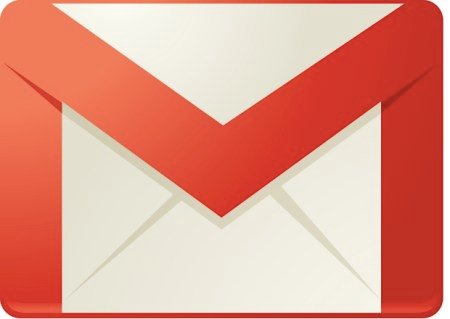 An image has leaked online of what appears to be GMail's new Android app interface. The new app will sort emails based on four different categories, Primary, Social, Promotions and Updates, with color-coded tags to help you find your way around.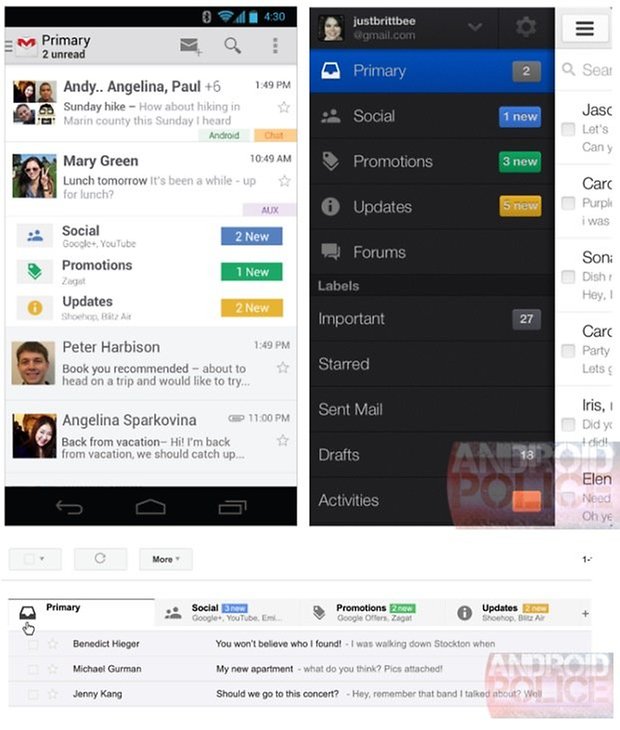 The image of the interface was first leaked to Read Write Web and Android Police a few days ago, but the latter waited until yesterday to post the pic because the original version "seemed pretty sloppy." By now, we're pretty sure this is what the update is going to look like.
GMail's updated Android app will also feature a slide-out navigation drawer and top-only action bar that was seen in a leaked Google I/O video, as well as profile pictures next to every incoming email.
One thing that annoys me about the update, however, is how much space the new inbox devotes towards categorizing incoming emails vs. displaying the emails themselves. The new inbox, it seems, is more concerned with showing off its fancy new sorting system than allowing you to see all of your incoming messages.
That said, I like the auto-sorting feature, generally, and think it could be really helpful for folks like me who have to sort through way too much junk to read important emails.
According to the tipster, the new version of GMail will be announced on Google's official blog this Wednesday. What do you think of GMail's new design?