 Goodbye AndroidPIT. Thank You For Such A Great Ride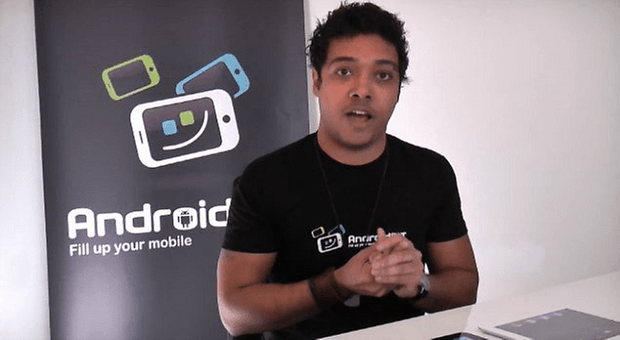 I'm really bad at stuff like this, but I felt I owed it to the people who read my articles and that have supported me so much over the past months. It's been a great run, and I have had so much fun with you guys over the past 11 months that I'm already starting to miss it. Today is my last day working at AndroidPIT, and as this is the last article I will write for this blog, I just wanted to take the time to say thank you.
The decision not to work here anymore was definitely a hard one, but sometimes in life these types of things happen. I don't want to get into why I won't be around anymore, but instead thank all of the awesome readers, commenters, and developers that have made the past 11 months so enjoyable.
AndroidPIT was my first blogging job, and although my style and punctuation was always questionable, you guys were always patient with me, and it was you that inspired me to want to get better and deliver articles that would make for enjoyable, informative, and entertaining reads. I hope that I succeeded in doing that for you, and I hope that you sincerely believe me when I say that I will truly miss discussing, arguing, debating, and just chatting with you in the comments and in the forums.
I've always tried my best to make things somewhat entertaining when I could, like in this silly video where I played the part of Apple CEO Tim Cook trying to dog Android for any reason he could (Youtube link here):
Or this time when I was reviewing the Samsung Galaxy Beam (the phone with the built in projector), and got a little too carried away with a boxing glove when reviewing it (Youtube link here):
And every now and then, I would also feel the need to drop some lyrical rhymes on you you guys, like I did in my Android poems (here and here). Not only were they fun, but you guys gave me great feedback on them, which I very much appreciate.
I know all this is silly stuff, but I always had fun doing it, and I always appreciated your responses, even if they were very critical (or negative..lol).
I've been an Android fan since the day I bought the T-Mobile G1 (aka HTC Dream) back in 2009, which was the first Android phone ever released. I liked the phone, but wanted it to be faster. After typing "how to make G1 faster" into Google, I discovered XDA Developers. From there, an interest became a hobby, and my hobby turned into an addiction. I'm proud now to say that this addiction also turned into an 11 month full time career here at AndroidPIT, and I very much hope that I get the chance again soon to work full time at a company that focuses on Android.
Android isn't just a mobile operating system. It represents much more to me that that. As silly as it sounds, Android represents a mentality that everyone should appreciate, and that mentality is freedom of choice. Android opens up opportunities and options instead of closing them. Android brings people together from all over the world, all working together to solve complex problems on great forums like XDA Developers and RootWiki. Because of Android, I have not only met some really great people, but have formed some very strong friendships with people all over the world. That to me is worth its weight in gold.
I very much hope that you guys stay in contact with me on Google+, and if there's ever a problem that I can help you with, that you don't hesitate to ask. I cannot thank you enough for the support and good times that you've given me here, and I sincerely mean that from the bottom of my heart.
Long live the Droid!!! :-D :-D :-D
Eric