Google Adds Traffic Data to More Than 130 New Cities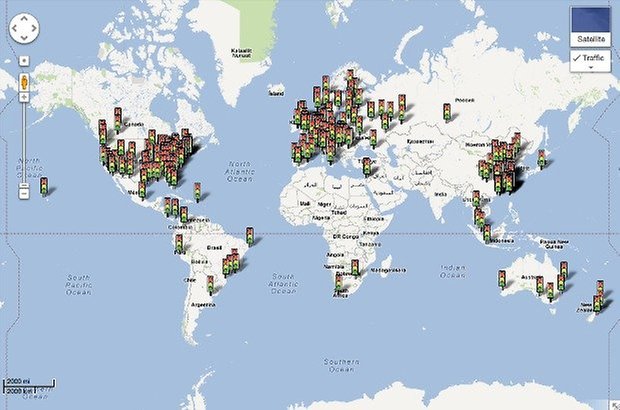 TRAFFIC SUCKS. This we know. Is there any way to get excited about such a thing? Perhaps, when the service you're talking about wants to help prevent you from ever experiencing it. The new update to Google Maps brings traffic data to another 130 cities. If you've been living in Europe and were unable to utilize this feature, you may want to check Google Maps again today. It just might be that the service has rolled out to your city as well.
Google Maps' live traffic feature can also help you prepare in advance of traveling. At the bottom of the screen, you can pick the day and the time you're traveling to see how congested certain streets are at various times. This could be incredibly helpful if you're trying to avoid congestion. Avoid surprises by checking out live traffic in your area here.