 How Google Works Behind The Scenes To Protect Android OEMs In Court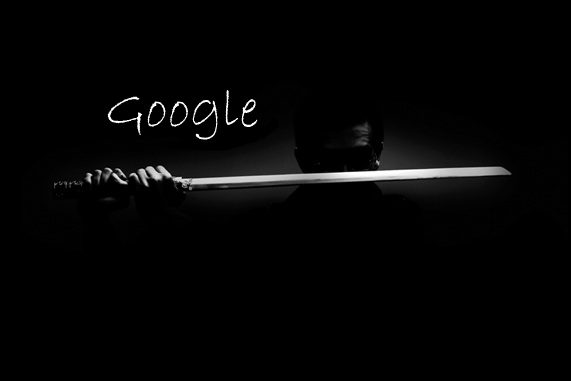 With all the courtroom patent dramas that are currently going on in the Android world, OEMs like Samsung, Motorola, and HTC certainly have their hands full in defending their products. Apple and Microsoft have certainly won some battles, and have even managed to get a few items temporarily removed from store shelves. But in most cases, Android devices have always found a way to dodge major setbacks when it comes to court cases, and that's partly due to the company that's lurking in the background and providing vital support that many aren't even aware of. Who am I referring to? Google. Many wonder, "what is Google doing to help these guys out in court?". Well let's have a look at what Google is doing behind the scenes to defend Android.
Google works stealthily
Before we go further, it's important to remember that the reason you don't hear Google's name come up more in patent trials involving Android OEMs is because of the nature of how they work. Full on confrontation with Apple or Microsoft is something they do try to avoid, but that certainly doesn't mean that they have abandoned their partners, are scared to get their hands dirty, or are trying to avoid the press.
When companies are fighting over design or a wireless patent, Google can only do so much. But when it comes to a full on attack against Android, Google is very active.
Samsung
Samsung definitely has its hands full with Apple, and has had its fair share of ongoing lawsuits and product bans. But what many don't know is how Google supports them from the shadows. CNET has learned that Google has been quietly coordinating with Samsung over legal strategy, advice, legwork, and even searching records to present evidence that Samsung can present in court. Samsung is also using Quinn Emanuel law firm for matters involving intellectual property, which just so happens to be Google's go to law firm in patent related matters. Coincidence? I think not.
Interestingly enough, The Am Law Daily (a publication covering the law and litigation) stated that "lawyers familiar with the cases speculate that Google is providing services under an indemnity agreement reached with its Android partners", leading many to believe that Google might even be picking up part of the legal bill for Samsung's court cases. When asked if this was true, Google and Samsung both declined to comment.
HTC
Earlier this year Nokia filed a lawsuit against HTC in the US and Germany, stating that HTC was infringing on multiple patents. In this case, Google directly intervened and came to HTC's aid directly, and even requested to be a respondent in the case that was filed by Nokia (Google was permitted to intervene, but not to become a direct defendant in the case).
In an earlier case against Apple, Google went as far as to transfer 2 patents to HTC, who then promptly used those patents to hit back against Apple in court. Apple viewed HTC as a young and vulnerable Android OEM (they were one of the first to embrace Android) and when they tried to attack, Google simply wasn't having it.
While Apple has succeeded against HTC in some cases, Google has certainly done their part in terms of assistance and damage control where they could.
Oh yeah....and that same law firm (Quinn Emanuel) that Google uses, and even the same lawyer (Charles Verhoeven), just so also happen to represent HTC. (They also represented Barnes and Noble (another company that uses Android for ebook readers) when Microsoft accused them of infringing on their patents).
Motorola
Here's where things will change. Motorola is now Google's property. Google is (finally) rolling out the big guns and is structuring Motorola the way THEY see fit. Google has long avoided direct contact with Apple and Microsoft, and that was due to the fact that they have no control over the design or icons that companies use when manufacturing their phones. But when it comes to protecting Android's core, it's a different ballgame. Ask Oracle. They found out the hard way. So hard in fact, that a judge even went as far as to order Oracle to pay Google's legal fees. Motorola is now a part of that core, and believe me when I say that Google won't work from behind the scenes when it comes to defending their newly acquired 12.5 billion dollar hardware company.
Bottom line
Many people don't realize how huge of a force that Google actually is. In many ways, they are the most powerful company on this planet, and they have the knowledge, the talent, the legal team, and the money to to aggressively defend their partners, and their property. Google finally getting to work with Motorola is a huge step, and I am very confident that Google knows just how difficult that Apple and Motorola will make it for them to enter the hardware game.
But I'm just as confident that when push comes to shove, that Google can be just as aggressive as Apple and Microsoft. Eric Schmidt stated that "it's not our style" to engage in countless lawsuits, which so far seems to be an accurate statement. But I have a feeling that when Motorola starts pairing software directly with Google's hardware, that Google won't have a choice but to viciously defend Android in the near future.
I for one am very anxious to see just how aggressive Google can get.
Picture credits: kombb.files.wordpress.com (edited by myself)