Google to make Android video game console? How good would an Android console be? Well, we may just find out sooner rather than later if rumors are true that Google is planning to release a video game console, smartwatch and re-released Nexus Q along with Android 5.0 Key Lime Pie. The Wall Street Journal claims that Google is planning to release an Android gaming console this Fall to rival a rumored Apple console and smartwatch.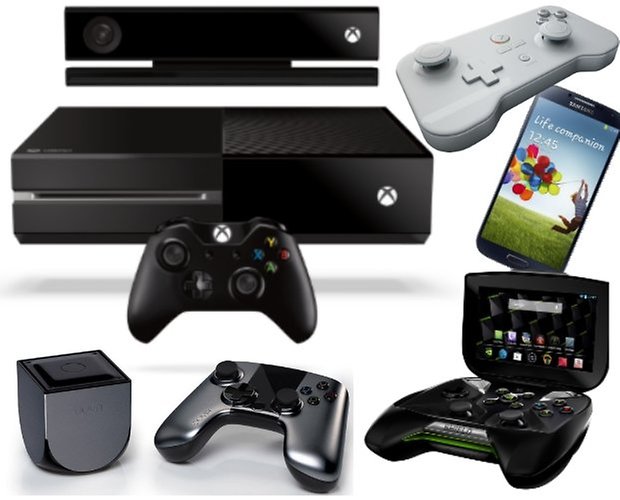 This is an attempt by Google to beat Apple to the punch before they have the chance to deliver another game-changer first. But the first question should be: would it be any good? Apple aside, how would Android compete with the likes of Xbox, PlayStation and Nintendo?
Part of the joy of Android games are their tactile quality brought about by the fact that we play them on handheld touchscreens. To take touchscreen controls away and insert a controller would be like adding a game play buffer rather than removing one. Perhaps Google has plans for a touchscreen controller to minimize this? Ouya, a start-up that released a popular but problematic Android console recently, conforms to the typical console controller set-up. If this is anything to go by, it seems no-one is thinking about touchscreen controls yet.
If the smartwatch is linked to the console I could see some fun, Wii-like hand gestures as a key factor in the titles. The opportunities are immense if Google makes the right moves.
But how well would Android titles handle the leap from small screen to large? Will classic hand held games be backwards compatible or will we be looking at a full-scale overhaul with all-new releases to take advantage of the new format?
One of the most interesting questions is what kind of architecture would be inside this new console. Google certainly has the power and money if not the console gaming experience to challenge Microsoft and Sony. That being said, a lot will ride on whether Google tries to release a more fun console like Nintendo Wii or whether the company will try to tackle XBox and PlayStation head-on.
What do you think of a Google console? Would you prefer a fun console like Wii or a full-blown console like Xbox?