Google+ announces a plethora of updates and features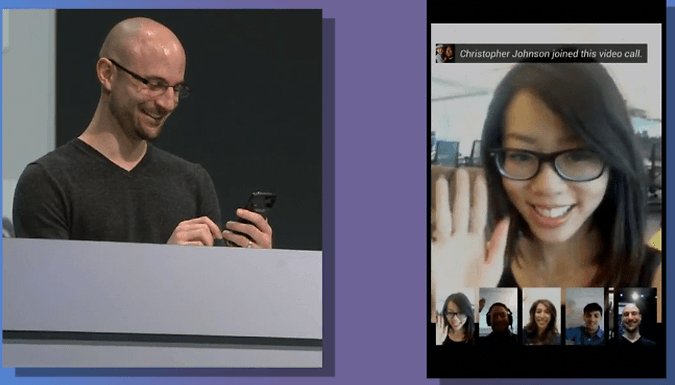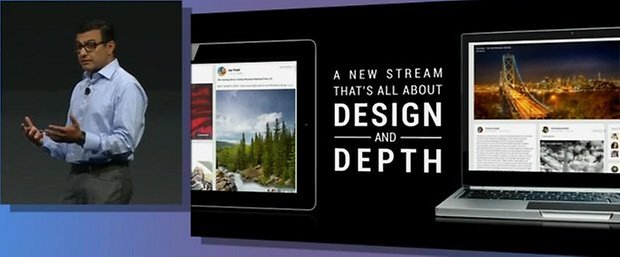 Stream
Among the updates to Google+, an update modern design for Stream will be rolled out immediately that brings an almost magazine style look to your updates. The redesigned stream allows users to browse easily across different devices and scroll through information in a more natural way. As well, the new Stream will allow automatic hashtags to be added without user intervention, based on related photos, events, and information. When clicked, these hastags will flip the card and let you nbrowse related content within the update!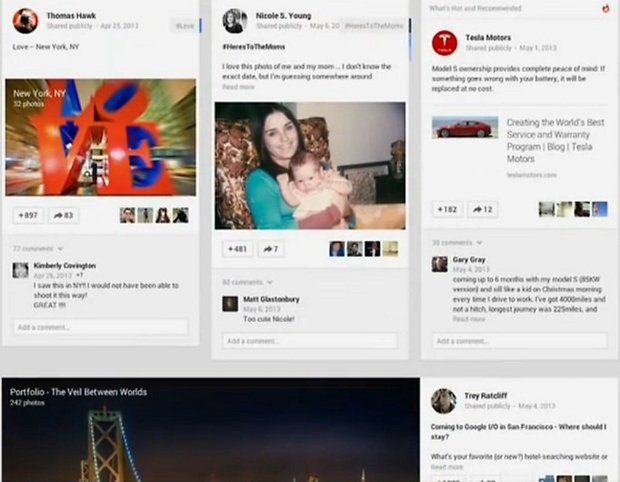 Hangouts
As well, an update to Hangouts was announced that allows users to tap on icons of friends and everyone will be added to a group hangout, making the use of the feature a breeze. As well, intergration of emogis, video calls, and photos makes Hangouts your one stop shop for keeping in contact with your circles.
In keeping up to date with users on multiple devices, notifcations from Hangouts will now act accordingly. If you clear a notifcation from one, this will be updated across all platforms. As well, a new Snooze feature will be enabled when you don't want to be interrupted.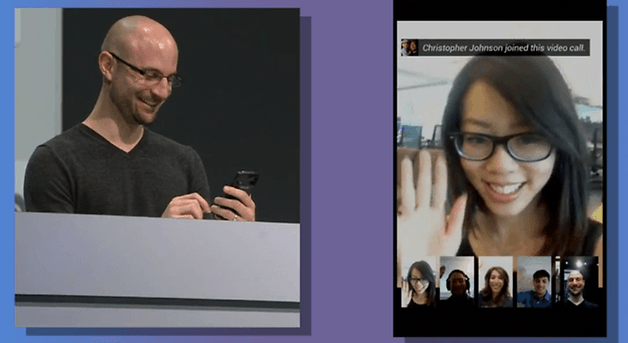 Photos
One of the coolest updates, in my personal opinion, is the huge update to the way that Google+ handles your photos. In their latest announcement, Google has revealed that modifying, uploading, and highlighting photos with Google+ has just become an insanely painless process.
As Vic Fundotra, Senior Vice President stated during his presentation: "some memories are not meant to be downsized". A perfect analogy following the recent news of Google updating their storage size for standard photos on Google+ to 15GB, allowing users to keep more high definition photos online and shared with their friends.
By using Google data centres, they will be moving most of the photo eiditing capabilities online. This will allow users to backup, highlight, and enhance photos all within the cloud.
One of the cooler updates is the highlight option, in which Google will sort through your photos and pull interesting and note worthy photos to "showcase". Incorporating algorithms that would search for proper photos to highlight based on blurriness, duplicates, exposure, this would move away a lot of cumbersome managing away from the user and more into an automated process. As well, the algorithms will keep an eye out for popular landmarks, whether there are people in the picture (...are they smiling?) and interestingly enough, an affinity based selection, searching for photos of your wife, husband, children, etc, and highlighting them automatically.
Finally in more of a "cool" factor, Auto Awesome has also been announced as a feature. Auto Awesome will search for a sequence of images and try to animate them automatically into a .gif format. As well, if for example you upload a bunch of family portrait pictures, Auto Awesome will search across all of them, finding the best smile in each and then stitch it together in a single shot. No more awkward family photos with one person looking away from the camera or frowning!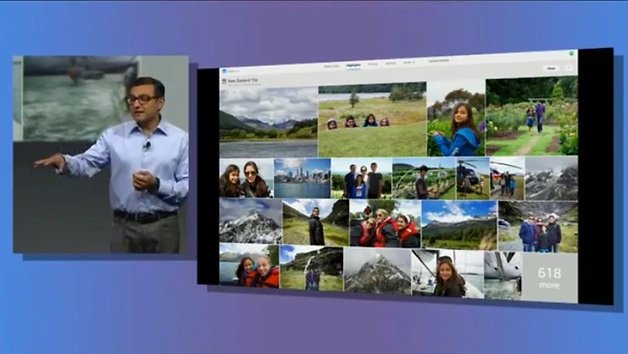 All of these features, according to Google, will be rolling out over the next week.
These features really put Google+ ahead of the pack. With the update to so many features, let's hope that this will help users transition over to Google+.