Newly-Redesigned Play Store Announced by Google, Rollout Begins Today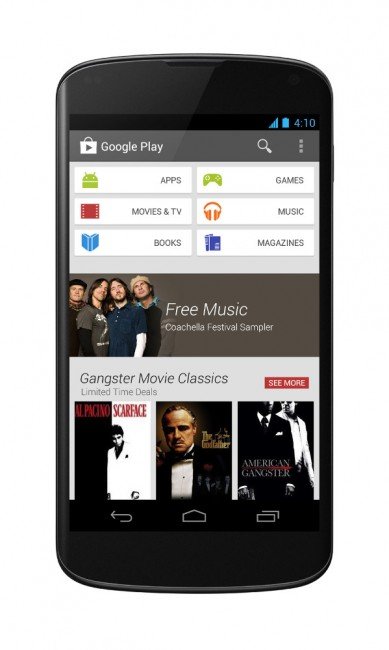 According to Google's official Android blog, the newly redesigned Google Play 4.0 is beginning to roll out today. The new design, according to Google, puts pictures front and center, groups similarly themed content and recommends what to download based on your previous purchases.
Google is also promising they've "simplified purchasing" so you can "breeze through checkout" and get to enjoying the movie you rented or song you purchased as quickly as possible.
We previously wrote about Google Play 4.0 and the changes we were expecting. As you can read here, it looks like the new app features pull-down menus, larger pictures and new top bar graphics. The homescreen also might have customizable cards, similar to Google Now.
Now, the only annoying thing is the wait. While Google says they've begun rolling out the revamped store today, it could be a "few weeks" before the rest of the world gets to play around with it. But we can't wait that long! Thankfully, it always seems that an APK gets uploaded somewhere, and we'll definitely let you know if we find out a way to download the new app before it officially rolls out in your zip code.