Ex-Google Dev Says Company Doesn't Take Design Seriously Enough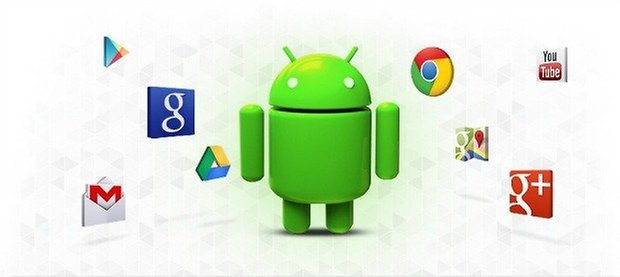 As anyone who's ever had an argument with an iPhone owner can attest, one commonly-held belief among Apple fans is that iPhone apps are prettier than their Android counterparts. I'll admit to telling a friend this when she was considering buying her next phone. While the difference is not as stark as it is when it comes to tablet apps, there's still a difference.
But when it comes to Google's apps, I'm not so sure the argument holds water. After all, the Google+ app is gorgeous, the Youtube app very intuitive and the Google Music app probably the best music app (interface-wise) available for Android.
But at least one developer who spent some time working at Google thinks the company could be doing more.
Chris Hulbert, an iOS developer who recently spent a few months "behind enemy lines" at Google Sydney to develop Google's Maps app for iOS says that Google's apps aren't as "pretty" as iOS apps because the company "doesn't take design that seriously."
According to Chris, the biggest problem is Google's approach to app development. He says:
"As an iOS dev, I'm used to a design-first approach: someone in a suit dreams up their app, tells the UX guy who comes up with wireframes (aka scribbles on paper of each screen), then the designers mock up each screen exactly how they want it to look, and it is finally passed to us developers to make the magic happen as close as possible to the designs."
But, according to Chris, this isn't how it all goes down at Google. In fact, he argues, app design doesn't even come into the conversation in the early planning stages of development.
"However at Google it was noticeable that designs aren't really taken seriously. Which explains things like android's less-than-beautiful UI, and google's generally noticeable lack of focus on design."
Chris says that Google's Maps app for iOS ended up beautiful because the company took a completely different approach by allowing developers to have their say. He said the designers, in this case, were actually involved in the early planning stages of development.
Considering his bias towards Apple, you could call Chris a troll. But his criticism that Google needs to start with a great design seems valid. Maybe Google should be taking design more seriously. I mean, just look at the kind of apps – cough, cough Google Maps for iOS – that they're capable of making when they try just a bit harder. That said, I think many of the designs Google has used for their own apps have been great. And I would never say Android is somehow "uglier" than iOS unless you think rows of icons are somehow more aesthetically interesting than a functional and open UI.