You will soon be able to send money with Google Assistant
Google Assistant, Google's first public step into artificial intelligence, was introduced at the 2016 Google I/O conference. Initially it was an exclusive feature of the Pixel, Google's own flagship Android smartphone, but over time, the Assistant has become available to more and more smartphones (including the iPhone) and expanded its skill set. At Google I/O 2017, Google discussed the future of Google Assistant and revealed that in the near future, you'll be able to even make payments with the the AI.
What is Google Assistant?
As implied by the name, the Google Assistant is an intelligent personal assistant aimed at making your life easier. In simple terms, Google Assistant can be seen as an evolution of Google Now, just more personal. While Google Now and Google Assistant share some of the same features and functions, like search and checking the weather - Google Assistant is capable of holding two-way conversations with a user. Thanks to Google's natural language processing algorithm, it continuously learns and evolves.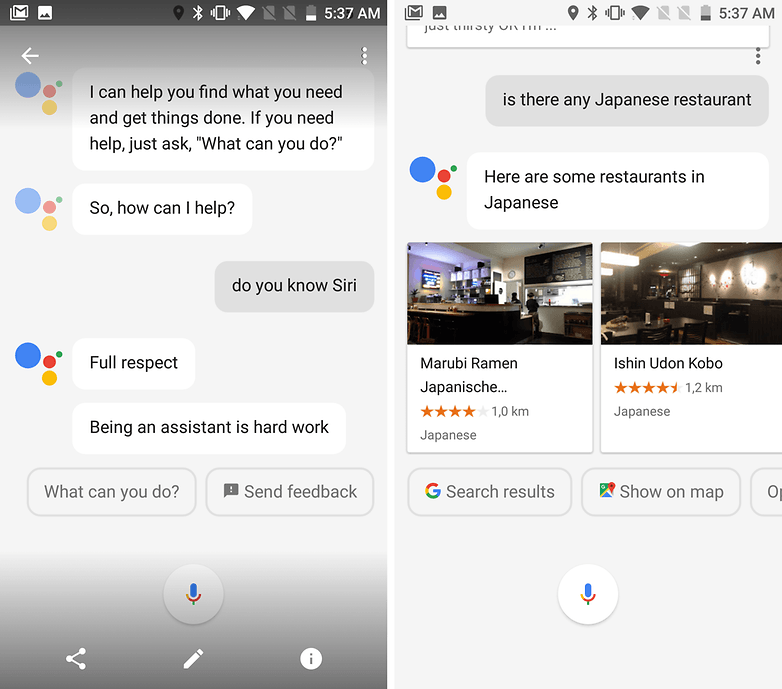 What devices have Google Assistant?
When the Google Assistant was first introduced at the Google I/O 2016, it was an exclusive feature for Pixel devices and Google Home. While it was rumored that Google had planned to keep the Assistant as a Pixel only feature, Google officially confirmed that the assistant would see a wider rollout to other smartphones running Android 6.X Marshmallow and Android 7.X Nougat. Google Assistant is now available for Android Wear devices running Android Wear 2.0, and a rollout is planned for Android TV and Android Auto. The most notable phones and devices to have already received the Google Assistant are:
Google Pixel and Pixel XL
Samsung Galaxy S8 and S8+
Google Home voice-activated speaker
Nvidia Shield TV (Assistant will be available in early 2017)
Android TV
Android Wear 2.0 smartwatches
LG G6
HTC U11
OnePlus 3 and OnePlus 3T
Apple iPhone (running IOS 9.1 and up)
For a better overview on what devices currently have Google Assistant, which devices will get it in the near future and how to get Google Assistant on your smartphone check out the following article:
Google Assistant features
Activating Google Assistant is as simple as saying "Ok Google" or tapping the "Home" button on your phone. As mentioned above, Google Assistant shares a common skill set with Google Now, so you'll still be able to ask it to play music, give directions and restaurant information, or any other general Google search query that you may have. We've created (an ever expanding) list of tasks and features Google Assistant can perform.
Make payments with Google Assistant
Google has always tinkered with mobile payment solutions, launching both Android Pay and Google Wallet in previous years. Its no surprise that Google has now released the Google Payment API. This will let you make purchases within apps and on websites using your Google account. The system is quite similar to a product that Google had launched and killed off a few years ago called Google Checkout. For reasons that be, Google seems to prefer using this feature rather than Android Pay to let users send each other money over the Google Assistant. In addition to sending friends and family money, you can also pay for orders and delivers. This feature will be released in the coming months, and as always with these things, it's going to be US-only for the time being.
New app related features
Google Assistant is more than just a glorified Google search. Like Google Now, Assistant can connect and collaborate with other apps on your smartphone. Thanks to the Google Home app, you can see which apps can communicate with the Assistant. Simply go into the app's Settings, then to Services. You'll find a list of 3rd party apps that will happily work together the digital assistant.
Here's a sample list of tasks that are already possible:
Provide movie ratings on IMDB
Use Chefling to search for recipes
Get suggestions on beer, wine and food from specialized websites
Control your Neato robot vacuum
Ask health related questions
Guide you to build your own PC
On-screen search button
Apparently Google may be testing a new on screen search function. A user on reddit shared a screenshot, where you can see a new button called "What's on my screen?". It seems like Google Assistant might be able to recognize better what's on your screen and share context related information to the image. For example, if someone is sharing a photo of food, Google might be able to tell you what it is, the recipe or a restaurant close to you where you can order it. This feature currently only seems to be available to some beta testers in the US.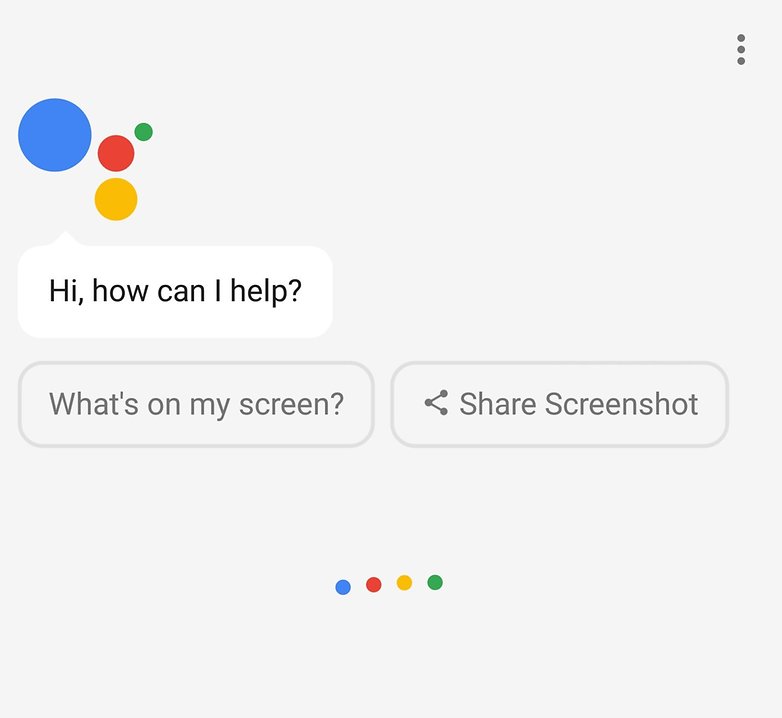 Read and reply to messages
At last, Google has included the possibility of interacting with messages on your smartphone, something users have been asking for since its launch. For Google Assistant to show you your text messages, just say one of the following commands: "Show me my messages" or "Do I have any messages?". After showing the messages, a pop-up message will appear suggesting if you want them to be read aloud.
Navigation and directions
Wondering how long it will take to get somewhere? Just ask Google Assistant how long it will take to get to your desired destination, and you'll get a suggested route and estimated travel time.
Play music
Feel like listening to some music? Ask Google Assistant to play you some music.
Group chats
You can now also add friends to conversations. If for example you're planning to out for dinner together, you can have Google Assistant add them all together, so they can read and comment on suggestions.
Translate other languages
If you are in another country and want to know how to say something in the other language, Google Assistant can easily translate the text, but also texts from images. A useful feature borrowed from Google Translate.
How do you feel about Google Assistant? Have you tried all these features? Let us know in the comments.