Google Chrome Mobile rolling out ability to install web apps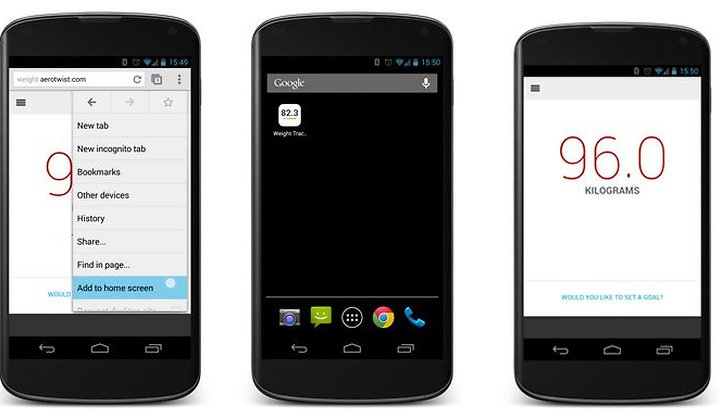 Available now in beta, you will be able to install web apps directly from Chrome onto your home screen. While this may have only some practical uses, it's nice to see a more cross-platform change and will be beneficial for certain web pages.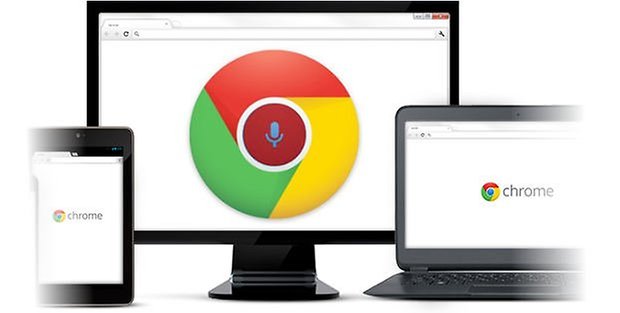 Starting with Chrome Beta (M31), you will be able to set up a web app directly from Chrome mobile to your home screen. When this is added, it will behave much like an app would, launching in a full-screen mode. They will use the same sandboxed security policies and access their own API's, but will work within the Android environment much more fluidly. One of the advantages is being able to access the same API across different platforms.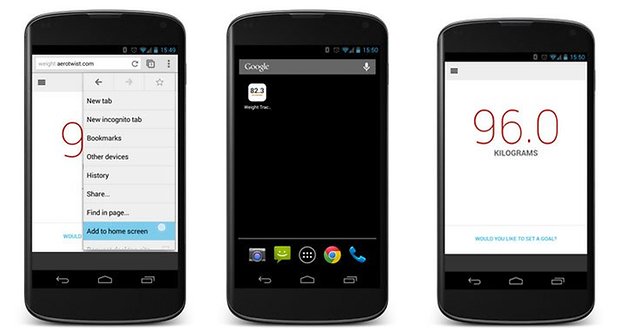 As an example of a web app that would benefit from this type of service, check out forecast.io. As such, you would need to run this as a web page most of the times and visit it on your browser. By installing it to your home screen, you'll be able to access it with just a click on the shortcut and have it run almost like a native app, instead of a web page.
If you navigate away from the web-app, it will return to a normal browser look and send you a notification to make you aware that you've left. Expect this to be available shortly for the latest beta build.