Google's new Chromebit turns your TV into a Chrome OS computer for under $100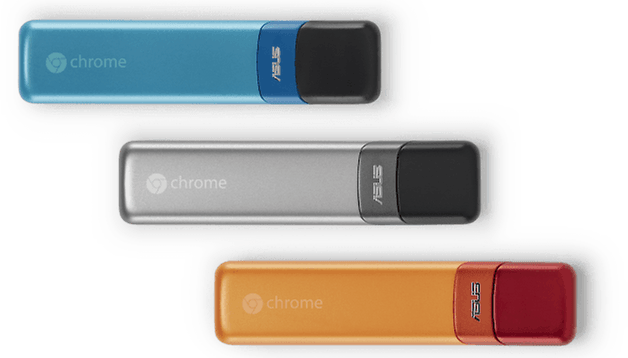 Google has teamed up with Asus to create the Chromebit - an entire computer in a dongle which turns your TV into a Chrome OS computer for under $100.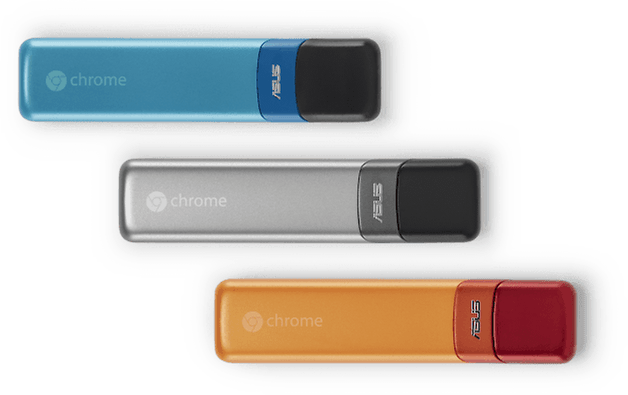 The Chromebit was announced on the official Chrome blog alongside Google's latest range of Chromebooks, and is being manufactured by Asus. The Chromebit will deliver the same experience as a Chromebook, letting you use the nifty, web-based Chrome OS by simply plugging the dongle into the HDMI port of a TV or monitor. There is a USB port, so you can plug in a keyboard (ideally with its own USB ports to also plug in a mouse), and Bluetooth connectivity for connecting wireless devices.
The Chromebit packs an ARM Rockchip RK3288 chipset, with 2GB RAM and 16GB storage capacity (though it'll mainly count on you keeping things in the cloud). It also has Wi-Fi, Bluetooth and the aforementioned USB 2.0 connectivity.
The Chromebit will cost "less than $100", and Asus says it's planning to release it in the summer.
Many people have successfully switched from using traditional hard drive-based PCs to Google's ambitious Chromebooks and other Chrome OS devices. This dongle is an interesting idea, but does it offer the same usefulness as either a portable Chromebook or more substantial Chrome OS-based desktop? Let us know what you think.