Google Chromecast 2 and Chromecast Audio: what you need to know
Google announced a pair of new Chromecast products at its San Francisco event yesterday (September 29): an updated version of Google's original streaming stick from 2013, and Chromecast Audio, an all-new device for home-network audio-streaming. Find out everything we know so far about the Google Chromecast 2 and Chromecast Audio below.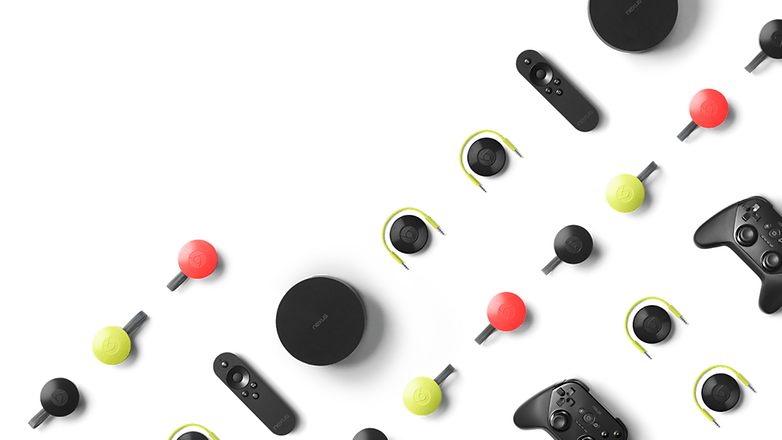 First, some history. Google launched the original Chromecast in July 2013. It was an inconspicuous, HDMI dongle that supported Android apps, and allowed users to 'cast' the content of their smartphone, tablet or PC onto their TV using the Chromecast app. It has been a huge success for Google and, at the time writing, sits at position number five on Amazon's electronics best-sellers list.
Google Chromecast 2 and Chromecast Audio price and availability
Both the Chromecast 2 and Chromecast Audio are available right now from the Google Play Store for US$35.
Google Chromecast 2: what's new
The Chromecast 2 works on the same principles as its predecessor: it's a way to watch content from your phone on your TV. This time around, Google has endeavored to make 'finding' content easier than it was before.
Where the original Chromecast provided a way to 'cast' your phone's screen onto a bigger display, the new Chromecast 2 is closer to traditional set-top boxes. The Chromecast app has been redesigned to provide more relevant and easily accessible movies, TV shows and videos for you to watch, and a deeper integration with third-party apps.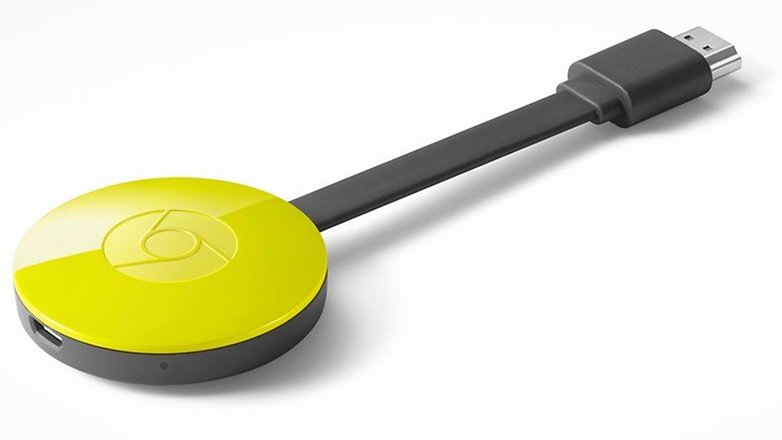 When you conduct a search in the Chromecast app, Google will now provide all the apps that contain content relating to that search criteria. In addition, the 'What you might like' function has been improved, which should prove useful if you run out of ideas.
The new device has also undergone a redesign. The Chromecast 2 is a circular device with the Chrome logo printed on it and comes in orange, yellow or black. The HDMI cable is now attached, to make plugging it into your TV easier, and it works with Android phones and tablets, iPhones, iPads, Macs and Windows PCs, as well as Chromebooks.
The 2015 Chromecast includes support for the latest Wi-Fi-AC-Standard (the 802.11ac band that supports 5 GHz networks), and provides faster data transfer speeds than its predecessor (the original uses 802.11 b / g / n). It contains what Google calls an "adaptive antenna system" to provide a better Wi-Fi experience. What's more, it will cast in 1,080p whenever possible.
Lastly, the new Chromecast can be used to play mobile games on a TV screen, using your phone as the controller, with minimal delay. A number of dedicated Chromecast games are already available in Google Play.
Google Chromecast Audio
While the Chromecast 2 is built for your TV, the Chromecast 2 is built for your speakers. Instead a HDMI connector, the Chromecast Audio has an 8 mm jack, and can be plugged directly into a speaker system, essentially turning them into wireless speakers.
The Chromecast Audio is compatible with Spotify – unlike the original Chromecast – and the audio transfer quality should in theory be better than that of Bluetooth, with a higher range. What's more, you can still use your phone for other tasks while casting music to a speaker.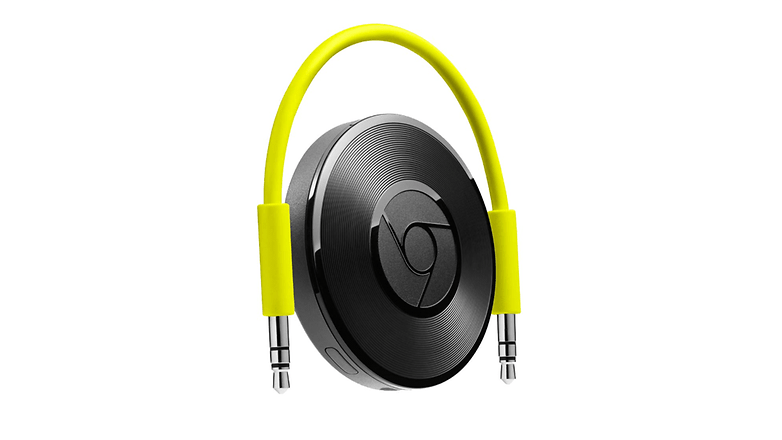 For now, the Chromecast Audio can only cast to one speakers at a time, but Google has said that it will add multi-room support for the Chromecast app before the end of the year.
That's everything we have on the new Chomecasts for now, but we'll bring you full reviews of both devices once we get them in house.
Are these essential gadgets? Let us know in the comments.