Google combines storage for Google+ Photos, Drive, and Gmail.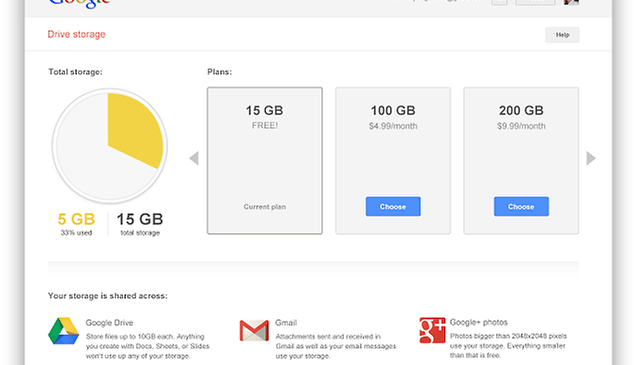 Well, things just got a bit more simple with Google. In its latest announcement, Google has decided to combine three services into one simplified storage amount. Now users of Gmail, Google+ Photos, and Google Drive get a combined total of 15GB in unified storage for all three services, upgrading from 10 GB for Gmail and 5 GB for Google+ Photos and Drive.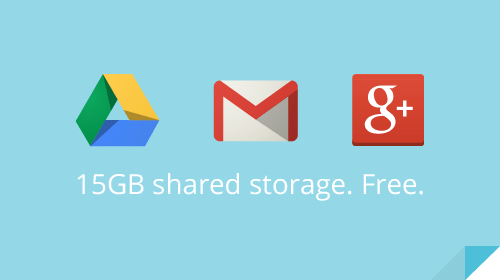 Now, with these update to the storage allocation, you can spread your storage between the three services without having to pick and choose. As a heavy Gmail user who is beginning to reach my storage limit on this service, this simplifies a lot of things for me since I'm not using near close to my limit on the Google+ Photos side of things.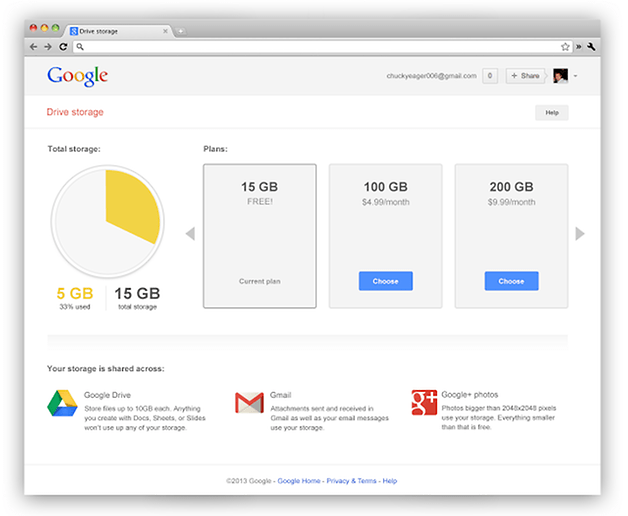 Also included in this update is a facelift to the Google Drive Storage Page, where you can view where your data is currently being used and how much available data you have remaining. As well, they also suggest/offer upgraded plans should you so need extra space.
According to Google, these changes will be rolled out to Google Drive over the next couple of weeks. Google has also announced that they will be following a similar plan for Google Apps users, as this simplified storage will be coming to them as well.
Does this update to the way data is allocated across these three services help you out?