 Physical Google Wallet Credit Card Coming Soon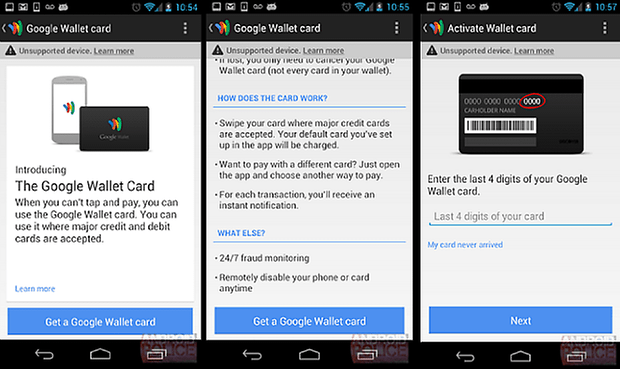 Search and Android isn't the only thing that Google has their hands into. They have Project Glass, self driving cars, high speed internet connections, energy projects, and so much more. Amazon has long had a physical card that it offered to its users (I have one, it's great..pretty much a standard Visa Card), so why wouldn't the Big G follow suit? Well apparently they are, as photos have now surfaced that prove Google is about to start offering a physical Google Wallet credit card to consumers (pictures: © androidpolice.com) .
The news came via an anonymous tipster that contacted Android Police, and after having a look at the photos, they look pretty legit. The Wallet card will work just like a regular credit card, and although it hasn't been confirmed, it's likely to be a Mastercard, as Google has been working with them for a while now.
Anyone interested in the card will apparently be able to purchase it directly through the Google Wallet app, and a feature called "Wallet Balance" is also being added for depositing and withdrawing money.
This is a pretty big deal guys. A physical Google Wallet credit card could make getting approval from carriers "so 2011", and could open up doors for switching between cards on any mobile device. I expected to see Paypal integration before the introduction of such a service, but it's good to see Google increasing payment options for customers.
Here are a few more screenshots, courtesy of Android Police: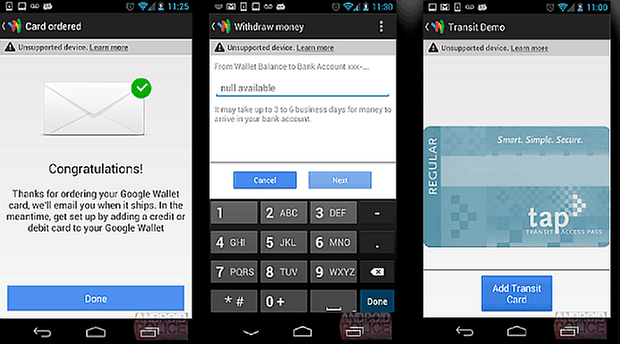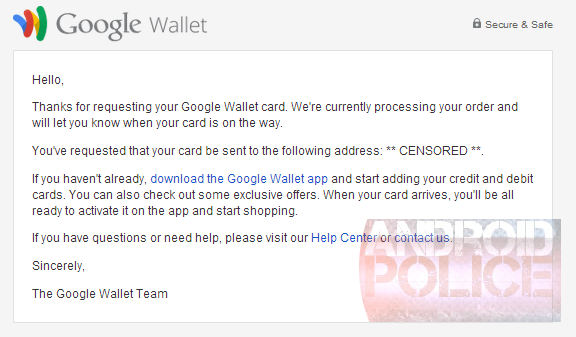 © Androidpolice.com
What do you guys think? Would a Google Wallet credit card interest you?
Let me know what you think in the comments below!
Picture credits: Android Police