 Google Drive Privacy Concerns – Is Everything Safe in the Cloud?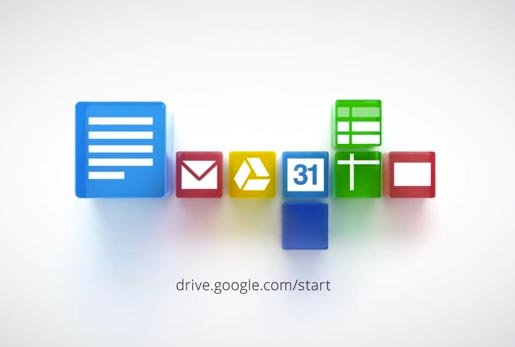 With the annoucement of Google Drive, new fears have been stirred over what Google may do with the documents, photos and other files users store in their cloud. Specifically, folks are worried about Google Drive's "Terms and Conditions," which are more confusing than clarifying.
In the Terms and Conditions, Google sounds contradictory. In the first paragraph, Google says that you, the user, retain ownership of "any intellectual property rights that you hold in that content. In short, what belongs to you, stays yours."
But it's the second paragraph Google's posted that has folks up in arms:
When you upload or otherwise submit content to our Services, you give Google (and those we work with) a worldwide license to use, host, store, reproduce, modify, create derivative works (such as those resulting from translations, adaptations or other changes we make so that your content works better with our Services), communicate, publish, publicly perform, publicly display and distribute such content. The rights you grant in this license are for the limited purpose of operating, promoting, and improving our Services, and to develop new ones. This license continues even if you stop using our Services (for example, for a business listing you have added to Google Maps).
Um, WHAT?! Yes, I can understand why that statement would make ANYONE wary of using Google Drive.
Actually, this is Google's blanket Terms of Services for ALL of their online properties, including Google+ and Google Music. The agreement is meant to allow Google the right to use any of your content for their own marketing purposes or to improve their offerings – Although I'm really not sure that last bit is going to comfort anyone. Likely, it was drafted by a team of Google's lawyers just to cover their bases.
Google has maintained they won't do anything with what you upload to their cloud, and I really want to believe them. But these Terms and Conditions are too slippery for me to want to upload anything from my work to Google Drive. I'm guessing many CEOs and managers would agree with me.
Dropbox, for its part, has clarified their own Terms and Conditions after a recent backlash. They now read:
To be clear, aside from the rare exceptions we identify in our Privacy Policy, no matter how the Services change, we won't share your content with others, including law enforcement, for any purpose unless you direct us to.
That, to me, sounds a lot more comforting than Google Drive's privacy agreement, especially after the MegaUpload controversy. I know which service I'll be using...