Google Glass Photo Update Introduces HDR And Caption Functions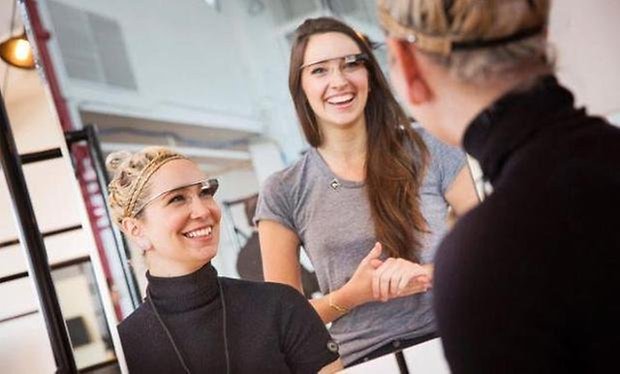 You know for sure that Google Glass is a device that is guaranteed to split opinions right down the middle, especially when it comes to privacy issues. We do know that Google has already banned porn apps on Google Glass, and this time around, Google has introduced a Glass update that intends to increase the photography functions on its wearable technology device.
One of the much discussed feature of Google Glass upon its unveiling was the ability to snap a photo using a single finger swipe, or with a verbal command. Of course, early iterations of photos captured with Google Glass are functional at best, but even then those remind us of the early days of entry level consumer class digital cameras that deliver VGA quality shots.
Hence, it is nice to know that Google has recently rolled out a Glass update that should be able to see a noticeable boost in the Google Glass' photography capabilities and functions. This particular update will now give you the option of shooting a rapid sequence of photos, which will enable those who love HDR (high-dynamic range) images a chance to enhance their shots while delivering an extremely dramatic and hyper-realistic which are commonly found on photo services such as Instagram and Flickr.
This update would also help you capture better looking images even in low light conditions, as well as situations when your subject is moving around. Other than improvements to its photo capturing ability, the update will also let you add captions automatically with but a voice command. Could this end up being a new method of exchanging mobile messages? Perhaps, and maybe we might have a rival to the Vine app that sees a voice attached to a snapshot instead of a short video clip.