Head Like a Tripod: First Videos Shot Using Google Glass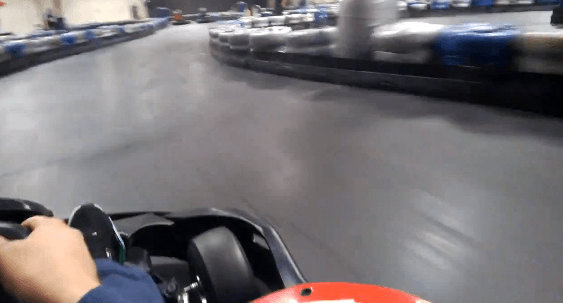 As Google Glasses begin arriving in the mail, lucky early-adopters are beginning to upload short films shot using their new devices to sites like YouTube. As you can see in the clips below, the world looks very different with a camera strapped to your head.
The quality of the videos shot by Google Glass are pretty outstanding, which shouldn't be too surprising given the fact that the device is capable of shooting in 720p. An unexpected bonus: image-stabilization. Since the camera is held by your head, not your hand, videos don't have that same shaky quality you often see from smartphones.
This video shows early-adopter Matt Abdou racing a go-cart in California. Pretty outstanding example of a Google Glass video, if I do say so myself. Next up for Matt: roller coasters, bungee jumping and sky diving, I hope!
This video is a bit less exciting, but it shows just how easy it is to film instructional videos using Glass. Since you don't need a hand to film anything, you can essentially use your head as a tripod.
Unfortunately, some of the Google Glass videos are downright boring. Hopefully someone will come up with videos that look more like those used in Google's promotions: