Google Glasses Get Patented, Might Actually Be Lame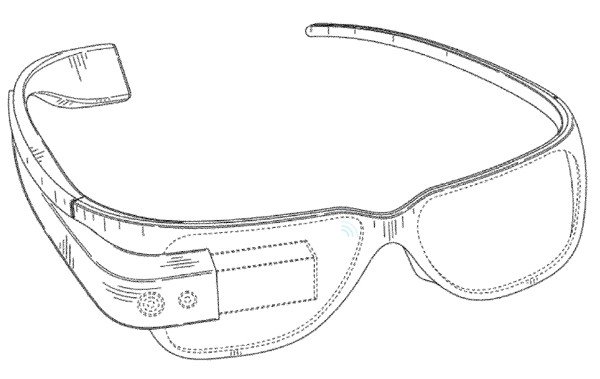 Google Glasses haven't landed at your nearest eyeglasses shop yet but they have landed at the US Patent and Trade Office. Google has patented the "ornamental design" of their augumented reality specs. But as to when the internal hardware will get the seal of approval is anyone's guess.
There have also been reports recently about how the Google Glasses display will be, at least initially, not as mind-blowing as in the now famous promo video. Likely, they will contain a steady stream of data only on the right glasses lens – and only at the top of the lens.
Does that mean Google Glasses will be much lamer than previously imagined? This is what CNET had to say, after visiting with Google Glasses engineers:
While Google+ chief Vic Gundotra didn't say much about the Glasses during an interview this morning, a later discussion with another spokesperson confirmed that the popular prototype model, as seen on Gundotra as well as Google X Lab founder Sebastian Thrun in a Charlie Rose interview, shows information above the wearer's usual line of sight, "about where the edge of an umbrella might be."
While this is perhaps to be expected – a more all-encompasing display could cause folks to trip over steps, bonk their heads, die and sue Google for eleventy billion dollars — it's perhaps a bit disappointing to those who wanted to immediately purchase the Google Glasses promoed in the epic advertisement.
But, yay! Patents!