Google Co-Founder Lets TV Host Wear Google Glasses During Interview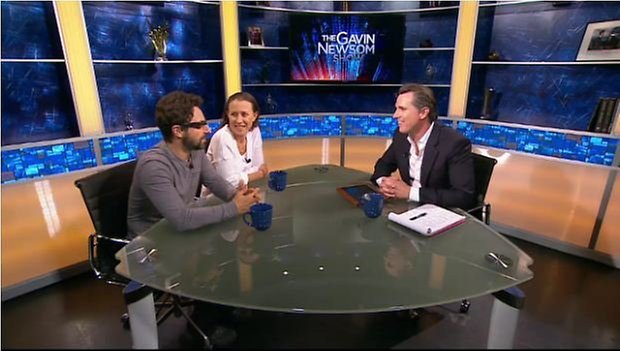 Google Co-Founder Sergey Brin sat down for an interview with Gavin Newsom (politician with a talk show) and discussed Project Glass more in detail, but this time, he finally let someone else use the Google Glasses, and get a first hand view of how the interface actually looks.
When talking with Sergey, Gavin asked what Sergey was wearing on his head. Sergey talked about the new project, and explained that the idea behind the glasses was to be able to "experience the world without futzing with a phone." Sergey then went on to say that he was taking photos of Gavin without the host even realizing it, and when Gavin asked how he knew that what Sergey was saying was indeed the truth, Sergey took off the glasses and put them on the politician's head.
After the show, Gavin spoke to Wired about his experience using the glasses:
"You can easily forget you have them on, and sense the capacity of use in the future", while adding that they felt very light, comfortable, and inconspicuous on his head. He also went on to comment that the image was "remarkably clear", and that the quality of the very small display was impressive. He really seemed impressed with how far they had come along, and stated that they were "a heck of a lot further along than people have imagined."
Sergey didn't comment on exactly how the photos were taken, but I'm guessing it was either via a voice command or perhaps a timer? Sergey also revealed that the glasses are operated via a touchpad on the side of the glasses, as a simple swipe down on the pad was apparently (not confirmed) used to exit the photo album he was demoing and continue with the interview.
What's interesting to me is that Newson commented that he found it very easy to focus on Brin sitting across the table, and then to quickly focus on the image displayed in the glasses. This is something I have always wondered about, and we've seen some pretty funny spoof videos of people running into things while trying to use the glasses when walking down the street.
Sergey goes on to say how his main focus at Google is now Google X, and that he and his team have been working on the glasses for 2 or 3 years. He did comment that he has hopes for a possible release of some prototypes next year, but "that's still a little bit of hope.
When Gavin was asked if he would wear the glasses when available, he replied, "I haven't seen the video yet, so I'll withhold judgment until I see myself. I'm hoping this isn't my Dukakis moment."
The video can be viewed below, and you can watch the full interview Friday June 1st at 8PM Pacific on Current TV.
Video link from Current.TV here.
I personally think the glasses are pretty damn cool, but everytime I see them, I can't help but think of this: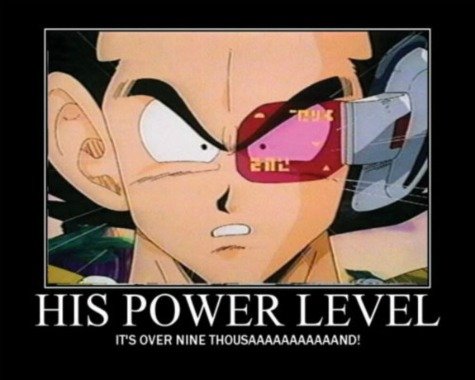 That's right folks. Google have now made Dragonball scouters a reality. What do you guys think about Project Glass/ Google Glasses? Cool? Nerdy? Possibly useful?
Let us know what you think in the comments below!
Picture credits: Current.TV and rpad.tv