Runway Models Show Off Google Glasses At New York Fashion Week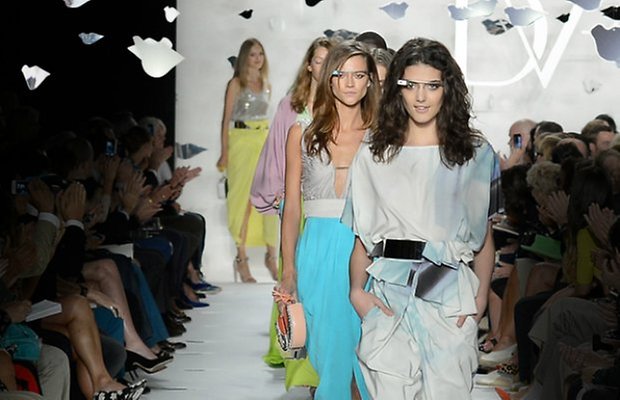 Google Glasses (Project Glass) have certainly been a hot topic in the media lately, and while many feel that the glasses look like a hardcore nerd accessory comparable to a Dragonballz scouter, the beautiful runway models at New York fashion week recently showed the sexy side of one of Google's newest toys. Models + Google Glasses = A pretty sexy looking future.
DVF (Diane von Furstenberg) wanted to use the glasses to "capture the DVF creative process from entirely new perspectives", which was accomplished by fitting the glasses on models, stylists, and makeup artists. The footage will be combined into a short film called DVF Through Glass", which will be released on September 13th.
Google Co-founder Sergey Brin stated that "Beauty, style and comfort are as important to Glass as the latest technology", and that Google is " delighted to bring Glass to the runway together with DVF." I was actually pretty surprised to see Sergey himself arrive on the runway and strike a pose: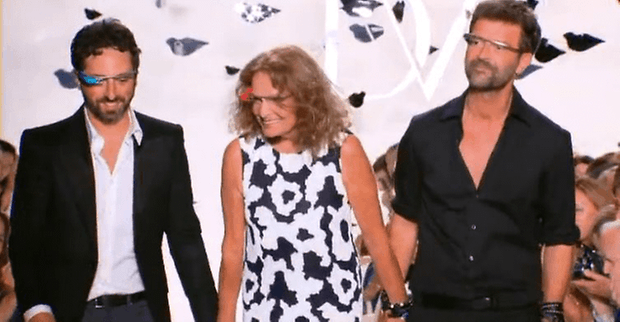 And who says tech geniuses can't be stylish? :-D
Google really seems to be putting a lot of focus on Project Glass, and this is actually a pretty cool way of bringing the idea of stylish and fashionable Google Glasses to the public.
What do you guys think of Google Glass? Is the idea of people walking around the streets with these starting to become real, or are they just another interesting Google idea that probably won't see the light of day?
Let me know what you think in the comments below!
Picture credits: DVF