Google Hangouts to get SMS support, animated GIFs & location sharing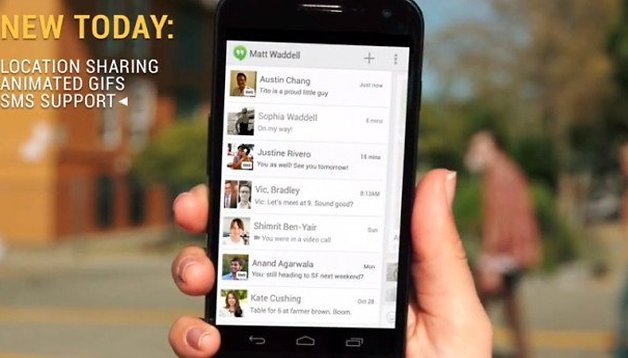 The Google+ event is already over but the brief shindig brought some welcomed news. Google Hangouts is making important changes for the Android app by incorporating a few new features many had been hoping for.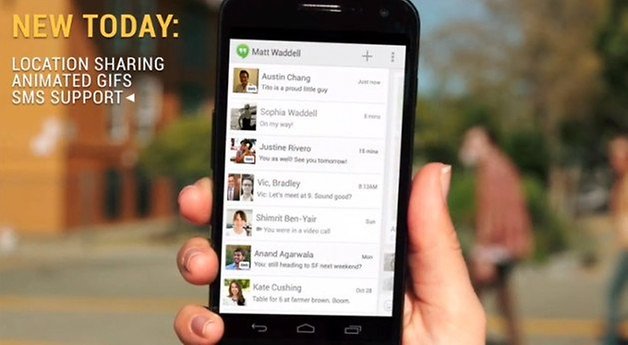 Google had been planning on implementing some significant changes to their messaging API and it looks like this will be rolling out very soon, bringing a few great new elements along for the ride:
Location sharing
Animated GIF support in chats
SMS messaging support
The last point has probably got the Android world most excited and it's nice to see that this feature will be available to all smartphones, even those which won't be receiving the Android 4.4 update. In fact, we had originally thought that these changes to integrate SMS into Hangouts would come with the long awaited Android update. Now users with Android 2.3 and later will likely be able to send and receive SMS messages via Hangouts.
Though there isn't an exact date yet, Vic Gundotra was excited to share the news, as it appears to be a big achievement for Android as well.
Are you pumped about these extra features?