Google Interns make more money than you While most people might associate an internship as the toil and struggle, usually unpaid, that young students or recent grads need to go through in order to make it in the business world, there seems to be a silver lining in some companies. Most notably, companies based around Silicone Valley seem to not only treat their interns well, but they're probably paid more than you are.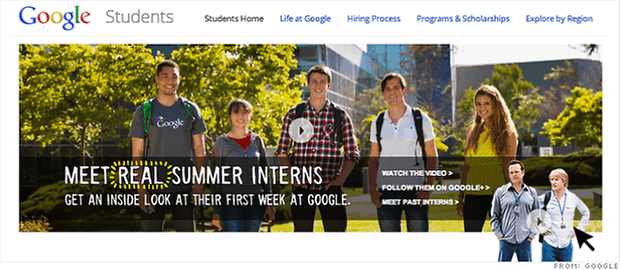 If you're like me, the job search after University was a particularly fun time. Applying to job postings through the Universities job database. Writing and rewriting my resume to match the needs of each specific job. Even going out and applying for some unpaid internships with companies just so that I could get my foot in the door and maybe, hopefully, work my way to a paying position.
However, if I had been one the lucky chosen to work for, say, Google, I'd be laughing right now. On average, interns are paid roughly $5,800 a month, in US dollars. And that's for the "less specialized" ad sales or marketing positions. If you've got the savvy to be a software engineer, you could be rolling in almost $6,700 a month. Most of these placements require the interns to at least commit three months of full-time work at the company, so interns can expect to roll in about $20,000 during their stint. Not too shabby!
And while, this may seem a tad bit high, when it comes to the competitive tech industry, highly sought after candidates are rewarded handsomely for the work that they do in order to keep them around. Google isn't the only company relying on high compensation to attract prospects: Microsoft also ranks pretty high paying Research Interns, on average, $7,000 a month.
Money may not be everything though, as Google is still ranked tops when it comes to job satisfaction, so it's not surprise that it's one of the best places to work. On the flip-side, do take heed, Google is also regarded as having the toughest interview process in the industry.
So, Google. Do you need an extra intern? I can make a mean cup of coffee.