Google Keep Syncs With Google Now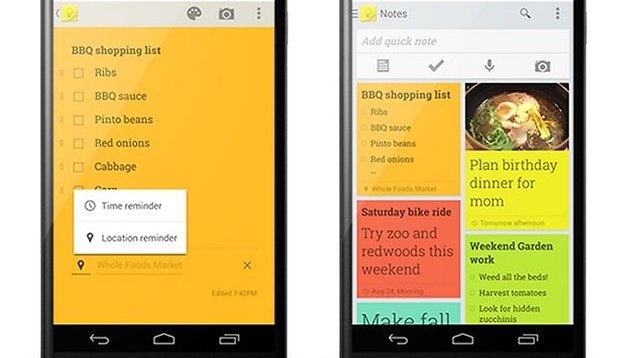 Notes are a good way to keep track of what we have to do and where we have to be at a certain time but most of us need more than just a note on our phone. Sometimes we need a gentle nudge in the right direction and this is where the update to Google Keep comes in. You can now add reminders for specific times of the day or you can add more general reminders that will help you remember to do something, perhaps at any point in the afternoon for example.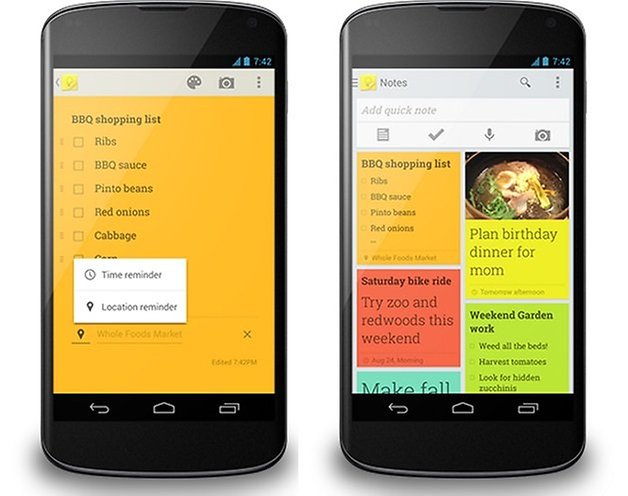 You can start by adding reminders to any note you currently have. You just have to simply select the remind me button from the bottom of any note to access this feature. Google also uses your location to suggest places nearby for whatever is in your note.
Sometimes circumstances change and if you find that you are no longer able to complete a task, you can simply snooze it to a time and place that is much more convenient for you.
There is also a new navigation drawer which makes it easier for you look at all your upcoming reminders all at one time. There is also a new feature for those who like a separation between their personal and professional lives; you can now easily switch between accounts in Google Keep.
Also users can now easily add photos from their gallery or take a new picture and then proceed to add it to their Google Keep note.
The new update is gradually being rolled out on Google Play but can be accessed using Google Drive and using the Chrome browser right now.
What do you think about the new updates to Google Keep and will you be using it or will you continue to use your own reminder app? Please leave a comment below.